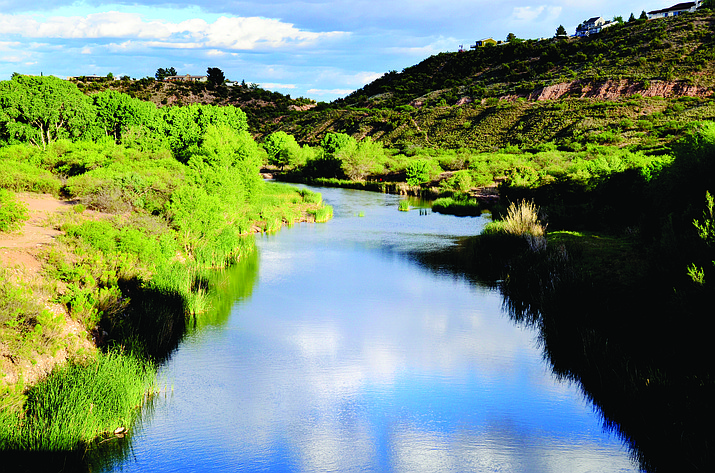 Originally Published: October 19, 2017 2:48 p.m.
Updated as of Friday, October 20, 2017 8:42 AM
CAMP VERDE – The Nature Conservancy, Arizona mayors, water managers, community leaders and businesses who are engaging in the Salt and Verde Rivers Water Fund will meet Oct. 25 at the Camp Verde Community Library.
CORRECTION
In the story "Spend a day with Arizona water managers, mayors, farmers and conservationists" published Oct. 21, an error was written describing the meeting. This meeting is closed to the public. Verde Valley Newspapers apologizes for the mistake.
The meeting is not open to the pubic.
Irrigation efficiency and low water-use crops are two actions underway to protect a precious commodity. Water is the most critical natural resource issue facing Arizonans today.
It impacts every aspect of life – social, economic, recreational, health. A 20-year drought, forest management and competing water demands have caused a 35 percent decline in this major source of water.
Arizona's fresh water sources are at risk if no action is taken. Building on a history of progressive water management in Arizona, we must continue to work together to protect our rivers in support of people, wildlife, businesses, small farms and communities.
The Verde and Salt rivers – two of Arizona's last flowing rivers -- account for about a third of the water supplies for Arizona's largest city, Phoenix. Upstream communities -- from Sedona to Camp Verde -- also depend on these flows. Another important water source for Arizona, the Colorado River, is also stressed.
Last year at a summit, The Nature Conservancy launched the Salt and Verde Rivers Water Fund to create a way for communities and businesses to invest in projects that improve the quantity of flow and the quality of water in these two rivers.
The goal of the fund is to raise about $7 million over three years through corporate, community and philanthropic dollars.
The money provides a sustainable source of funding for upstream projects that provide water security: irrigation efficiency, farmland protection agreements, low-water use crops, riverside stewardship efforts, water offset credits and other projects.
The Camp Verde Community Library is located at 130 Black Bridge Road.
More like this story