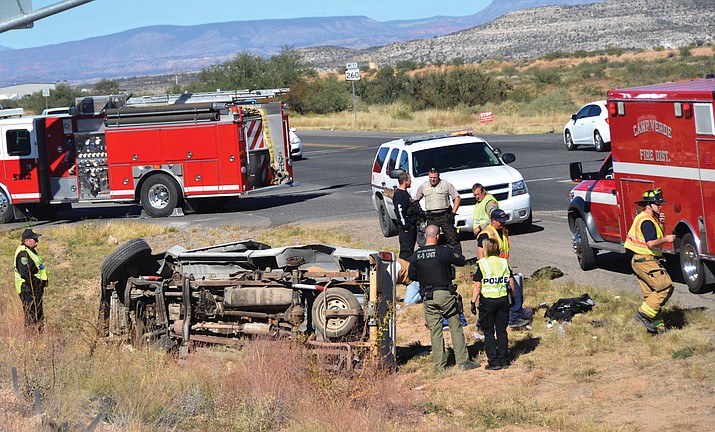 Originally Published: October 24, 2017 1:29 p.m.
Arizona State Route 260 racked up 135 collisions in Camp Verde during 2016; 26 of those accidents resulted in injury.
The on-ramp to the I-17 is prime problem area, with five accidents that occurred at the location.

According to Marshal Nancy Gardner, the Camp Verde Marshal's Office has been actively working on extra speed enforcement details along the 260.
"It is our goal to get drivers to slow down and to pay attention to the road.  Many of the collisions are due to impatience and inattention," said Gardner.
Accidents closed down State Route 260 temporarily throughout the summer.
Police are still looking for a car involved in a hit-and-run that occurred on the 260 in Camp Verde on Friday.
The major construction of the 260 is set to reduce the amount of vehicular accidents on the highway.

"The four lanes will be a big help with lowering the collisions on the 260, simply by adding additional lanes and separating the east and west lanes of travel. In addition, I believe the roundabouts will also be a help with lowering speeds and forcing drivers to pay attention," Gardner said.
More like this story