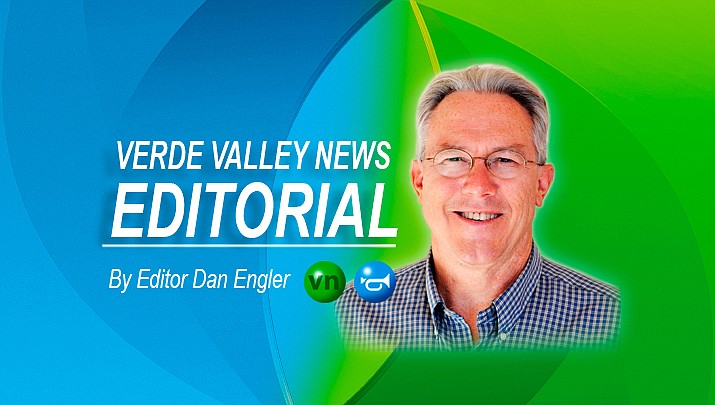 Originally Published: October 24, 2017 3:02 p.m.
As if Arizona's education system did not have enough problems, it's beginning to look like the state's new school grading system is flawed.
CORRECTION
Statements concerning the Arizona Department of Education in this editorial are incorrect. The Arizona Department of Education did not create this accountability system; nor does it issue the grades. That is the responsibility of the State Board of Education. In fact, the lone representative from the Arizona Department of Education, Superintendent of Public Instruction Diane Douglas, was originally the only member of the State Board of Education to vote against it.
Locally, we saw an across-the-board dip in the grades given schools in the Verde Valley this year. That would be fine if we were dealing with a grading protocol that was more demanding and thus expecting a new level of excellence from our schools.
Instead, we are seeing school officials from one end of Arizona to the other scratching their heads and saying the grades received this year do not make sense.
The most classic example of the inherent flaws in the new grading system was seen during a Monday meeting of the State Board of Education. An administrator from a school in Lake Havasu City told board members that in all the years the state has issued A through F grades for schools in Arizona, her school had never received a grade lower than a B. This year, her school received an F despite students meeting the state average in English language arts and exceeded those test scores in math.
Throughout Monday's hearing, board members and staff were quizzed about whether the data used to determine school grades is accurate and whether information was properly coded. In the end, most agreed that the problems stem from a state board decision on the weight given to student improvement versus actual achievement, which left higher performing schools with no measurable way to improve.
Now, the state board is looking into the formation of a Technical Assistance Committee to take a closer look at individual school grades. It deserves mention that the state previously handed out school report cards annually between 2008 and 2014 without the kind of uproar seen this year. Now, after a three-year break from the practice, the state came back with a new grading system that begs for a return to the former method. The old saying of "if it's not broke then don't fix it" certainly seems to apply to the tinkering the state did with the grading protocol this year.
All in all, while there is justifiable debate about the validity of the grades given schools in Arizona, there should be no argument about the grade the Arizona Department of Education deserves with its new system of handing out school report cards.
This year, the dunce cap has been fairly earned by the Arizona Department of Education.