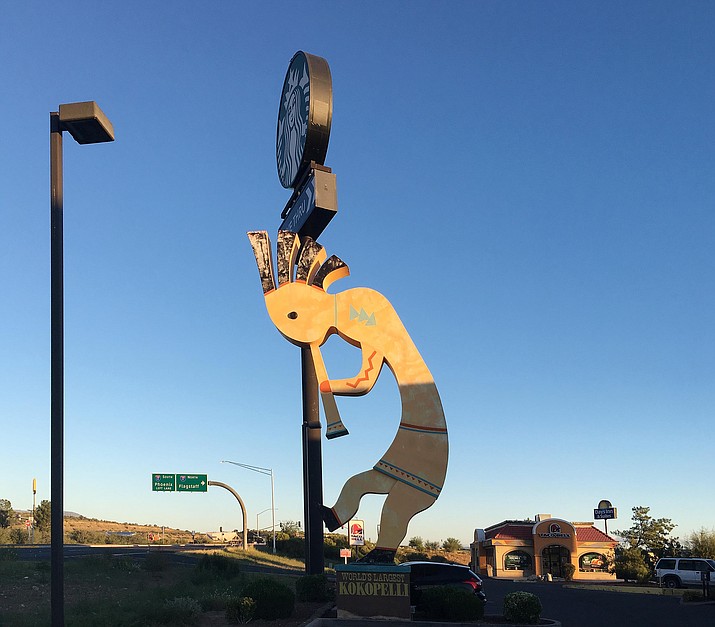 Originally Published: October 26, 2017 4:42 p.m.
CAMP VERDE – It was barely Sept. 1 when Henes Construction began demolishing the old service station on SR 260 at I-17, the one between Dairy Queen and the World's Largest Kokopeli.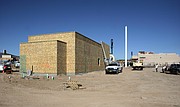 The swing of the proverbial wrecking ball was the beginning of Taco Bell's plan to open its new fast food location just east of its current building at 1650 W. SR 260.
The new building, address 1602 W. SR 260, will have easier access and more modern features, according to Michael Huesman, project superintendent for Henes Construction.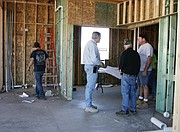 "This is a very substantial building," Huesman says. "All sorts of communications and specialty equipment."
According to site plans, the new Taco Bell will be 2,053 square feet with 48 parking spaces and a seating capacity of 57, says Huesman, who also was project superintendent on the Dollar General building on Verde Lakes Drive and SR 260.
Huesman also said that the new Taco Bell should be completed sometime in December.
"It will be a much nicer-looking building," Huesman says. "The building is designed to blend in with the community."
With a brick-look siding, wood plank look in the front and metal panels, the new building's exterior will look "nothing like" the current location.
And with changing stations for electronic devices, the new Taco Bell restaurant will take its place in the 21st century.
Over the next few weeks, Henes Construction and its subcontractors will continue to work on the building's interior, which includes plumbing, electrical and gas lines, as well as exterior work on the building and the parking lot.
Though Huesman mentioned Baskin Robbins and Dunkin Donuts as possible tenants for the old Taco Bell building at 1650 W. SR 260, representatives from the building's leasing agent, Diamond Properties, are not available for comment at this time.
-- Follow Bill Helm on Twitter @BillHelm42
More like this story