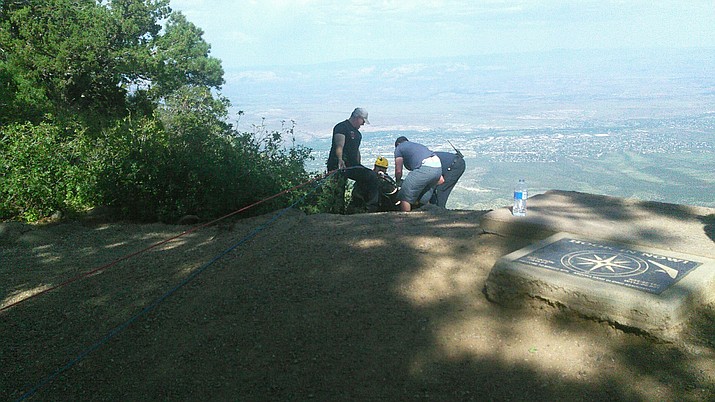 Originally Published: September 2, 2017 4:20 p.m.
Updated as of Saturday, September 2, 2017 6:58 PM
MINGUS MOUNTAIN - A 50-year-old man piloting a hang glider was in stable condition after being injured and rescued on Mingus Mountain Saturday afternoon, according to Jerome Fire Chief Rusty Blair.
Blair said emergency personnel from the Jerome Fire Department, Cottonwood Fire District, Verde Valley Fire District and Verde Ambulance responded and rescued the hang glider with a technical rope rescue.

The Jerome Fire Department often hosts technical rope rescues training workshops from that location.
The hang glider was airlifted by helicopter from the Methodist Church Camp in stable condition, Blair said.
There is a hang glider association fly-in occurring on Mingus Mountain this Labor Day weekend and about 25 or 30 hang gliders were lined up waiting at the Mingus Mountain Hang Glider Launch Site earlier in the day to take off from the popular flying site.
According to Blair, the injured hang glider had just taken off and he swung back around when he crashed below the take-off site. The terrain required a technical rescue at a very steep angle, he said.