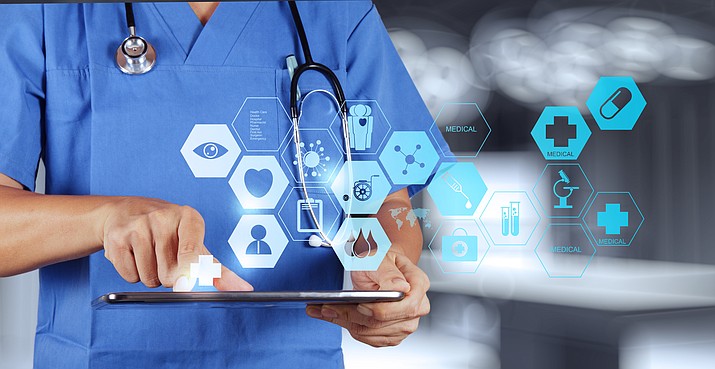 Originally Published: September 2, 2017 10:41 a.m.
A new report released this week provides a comprehensive picture of health issues, strengths and needs facing Yavapai County residents. The 2017 Yavapai County Community Health Assessment was developed by Yavapai County Community Health Services, in collaboration with Arizona-based nonprofit Pinnacle Prevention and other community partners, to learn more about health and quality of life from the perspective of county residents.

YCCHS is required to complete the assessment every five years, and the last assessment was completed in 2012 as part of the department's Public Health Accreditation process.
YCCHS Director, Leslie Horton says, "By analyzing the health issues affecting our local communities, we can prioritize our efforts to make the greatest positive health impacts possible with the resources we have. We cannot solve all of our local health concerns alone. We rely on exceptional community partners to work together and leverage resources to improve health outcomes in Yavapai County."
The assessment combines responses from surveys, interviews, data, and focus groups with community members to better understand the health needs and strengths of the county. Nearly 1,300 Yavapai County residents completed the survey between March and April of 2017. Following the survey, eight focus groups were conducted to gain a deeper understanding of residents' perceptions of health and health care services.
The data analysis, survey, focus groups, and interviews looked at factors including access to health services, public transportation, places to stay active, mental health, substance abuse, healthy food options and more. Yavapai County was found to be first of the 15 AZ Counties for healthy behaviors, which took into account smoking, obesity, sexually transmitted illnesses and access to exercise opportunities.
Some 87.7 percent of survey respondents reported being able to see a doctor when needed, and 77.9 percent of Yavapai residents indicated they feel safe in their community.

Survey respondents ranked obesity as the greatest personal health challenge. When asked to select the top three most prevalent health issues for Yavapai County as a whole, respondents ranked drug addiction (55.5 percent), obesity (46.2 percent), and mental health (40 percent), as the most pressing issues.

In the focus groups, participants stated the strong sense of community as a major asset to living in Yavapai County, often describing the friendliness and helpfulness of neighbors and community members.
Participants also said they feel safe in their neighborhoods and believe their communities are good places in which to raise families.

By an overwhelming majority, drug abuse was the most frequently cited health concern in every focus group. As participants were greatly concerned with substance abuse issues plaguing the communities in which they live, they would like to see an increase in programs and activities for younger generations to address isolation and keep them engaged and less likely to turn to drugs and alcohol.

Some of the county's strengths highlighted in the report include expansive opportunities for outdoor recreation and a strong network of programs and collaborations addressing health needs. Highly concerning health trends include the suicide rate in the county, elevated rates of drug-related deaths, and shortage of adequate mental health services.