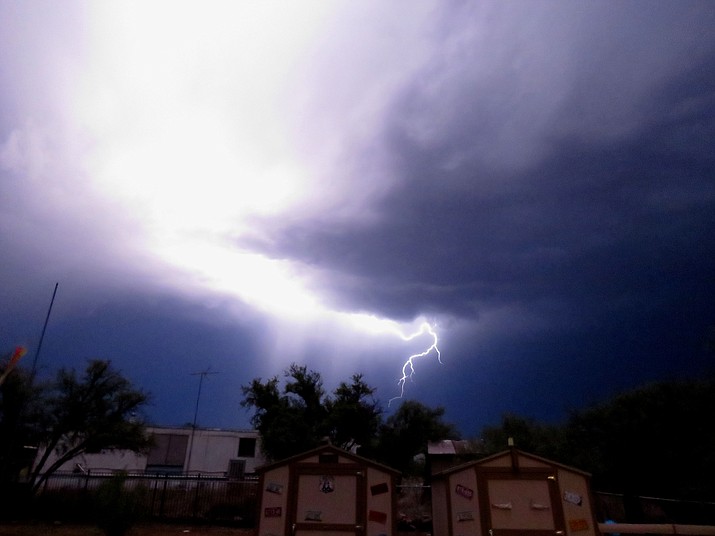 Originally Published: September 6, 2017 10:44 a.m.
A series of mini-storms rolled through the Camp Verde area on Monday evening, leaving not much rain but a lasting impression of lightning. The lightning was almost non-stop, and danced across the sky from horizon to horizon. Just when we think the monsoon might be making its exit, it roars back to prove us wrong.
Melissa Bowersock is a photographer and multi-genre author with multiple novels and non-fiction titles to her credit. For more information, visit her web page at www.newmoonrising.net.
More like this story