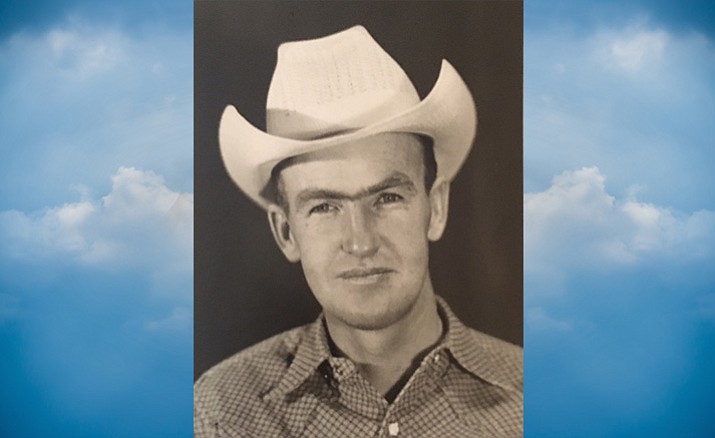 Originally Published: September 7, 2017 1:25 p.m.
Duane "Smiley" Wyatt, 93 of Cottonwood, passed away on July 1, 2017. He was born on June 26, 1924 in Flagstaff to Horace and Mary L. Wyatt.
Smiley attended Flagstaff Elementary school and Flagstaff High school. He worked for the US Forest Service for 38 years. He was a Contracting Officer for Region 3.
Smiley enjoyed woodworking and prospecting.
Smiley is survived by his wife of 67 years, Mary E. Wyatt of Cottonwood; brother-in-law Grant Smith and numerous nieces and nephews.
Services will be held at Westcott Funeral Home in Cottonwood on September 9, 2017 at 10:00am.
An online guestbook is available to sign at www.westcottfuneralhome.com.
Information provided by survivors.
More like this story