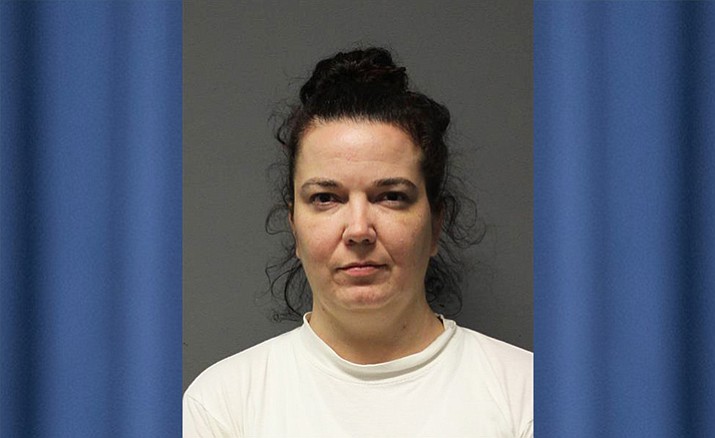 Originally Published: September 16, 2017 2:56 p.m.
SEDONA – A Sedona woman has been arrested after allegedly ripping off her special needs clients.
In May, personnel from Adult Protective Services (APS) contacted Yavapai County Sheriff's Office to report allegations of fraud and theft by 39-year-old Krista Cline, according to a YCSO news release.
Between January 2016, and May 2017, while acting as a conservator/guardian in a licensed fiduciary capacity, Cline transferred more than $100,000 above and beyond her fees, services, and costs from the accounts of two victims for personal use. Only Cline had access to the victim's accounts during that time frame.
The first victim was a female client residing in a special needs care home, according to the release. Cline had been appointed by the court as the client's conservator and guardian from Sept.01, 2016, until she passed away in January 2017. Overall, more than $76,000 was moved from this client's account by Cline and these funds were above and beyond the cost of housing and fiduciary services Cline was entrusted to handle. Even after the client died, Cline continued to transfer money to her personal accounts. The court had declared this client mentally and physically unable to care for herself or handle finances making her a vulnerable adult. A fiduciary is not allowed to take gifts or benefit from the client outside of the fiduciary fees and costs of care.
In the second case, Cline was appointed as conservator for a male special needs client from January 2016 until March 2017 when she was fired by the client for theft, according to the release. During that time, Cline transferred more than $30,000 above and beyond her fees, services, and costs from the clients trust accounts to accounts in her name. In one particular transaction, bank records show that Cline had moved $16,500 from the deceased client's account to this man's account in an apparent attempt to maintain access to the funds. When the male client discovered the deposit, he notified his bank as he knew the money was not his. This discovery shed light on the personal accounts Cline was using to deposit stolen funds.
APS personnel requested cooperation from Cline to review documents during their investigation, but she refused, stated YCSO.
The case detective issued subpoenas for Clines' bank accounts and established a timeline for all the money transfers by Cline as she stole from the victims.
On Sept. 13, Cline met with the case detective and essentially denied knowledge or responsibility regarding money transfers for personal use. She also refused to provide the documents requested earlier in the investigation, according to the release. Cline was arrested and booked at the Camp Verde Detention Center on charges including fraudulent schemes and theft. She has since been released after posting a $7, 500 bond.