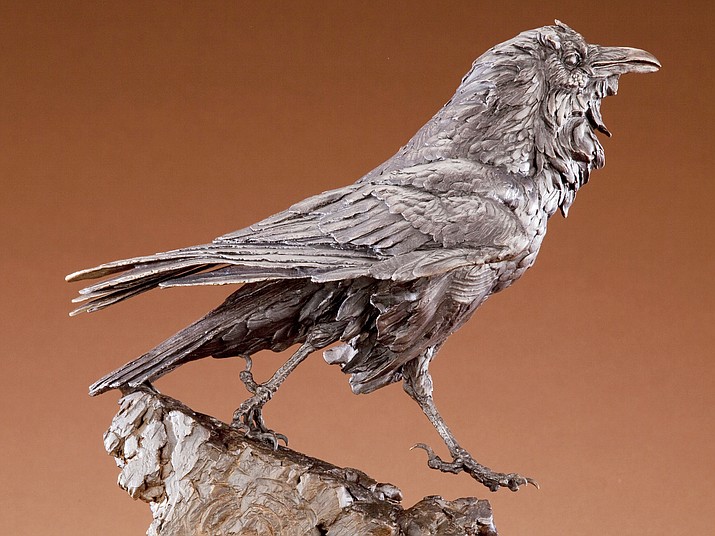 ---
---
The Sedona Arts Center is celebrating its 60th Anniversary as one of Northern Arizona's established cultural institutions.
As SAC looks back on its long history, its board of directors and staff are committed to honoring the artists who have lived and created here for decades, helping to build Sedona's reputation as an artistic destination. To that end, SAC is mounting a series of exhibitions celebrating these artists and recognizing their rich legacy.
Coming September 27, "Sedona's Legacy Artists: Still Creating" will feature ten Legacy artists who are actively creating new works today: Betty Carr, ML Coleman, Taylor Hellmann, Mariann Leahy, Rose Moon, Clyde "Ross" Morgan, Jeff Perkins, Barbara Ragalyi, Ken Rowe and Gayle Taylor.
The public is invited to the opening reception for "Still Creating" on Wednesday, September 27, 5-7:30 p.m., and again on First Friday Evening at the Galleries Art Walk, October 6, in the Arts Center's Special Exhibition Gallery in the historic Art Barn. Mingle with the artists and enjoy their work through October 13.
Visitors will be delighted to find fine artworks in myriad mediums ranging from oils and mixed media to wood and bronze, many of which will be for sale.
The first show in the "Legacy" series opened in June, 2017, with "Sedona's Legacy Artists: A Retrospective Exhibition." Featuring two dozen artists, this powerful exhibition highlighted the diverse artwork created by these illustrious artists: Luminous Antonio, Dee Durkee, Mary Heyborne, Alok Hsu Kwang-han, Dennis Ott, Jan Sitts, Robert Siracusa, Firuse Stalcup, John and Ruth Waddell, Janise Witt, Susan Zalkind, Aya (Jean-Marie Schiff), Barbara Brown, Nancy Robb Dunst, Paul and Cathy Gazda, Theodosia Greene, Bonnie Hartenstein, Liam Herbert, Ellen Kamerling, James Muir, Jessica Sierra and John Soderberg. Their show was dazzling and reintroduced them to Sedona's current audiences.
In Spring of 2018, a final exhibition in the Legacy Series will present more of our local artists creating works around the theme of "Portraits."
Sedona Arts Center is one of Northern Arizona's oldest cultural organizations. SAC was founded in1958 by Nassan Gobran, an Egyptian sculptor then head of the art department at Verde Valley School.
Together with support from local arts aficionados, Gobran acquired George and Helen Jordan's fruit packing shed, which soon became the nucleus of art and activity for the local community.
Today, the nonprofit Sedona Arts Center is still based at the Jordan barn in what is now Sedona's Uptown. Affectionately known today as the historic Art Barn, this property with deep roots offers year-round classes, exhibitions, festivals, and cultural events that enhance the creative life of the Verde Valley.
The Center's Fine Art Gallery is housed in a newer building built in 1994 thanks to the generosity of a single donor, Jane Maloney Vojnovich, a local philanthropist and artist. The Gallery is open daily 10 a.m. to 5 p.m. promoting the original works of over 100 local and regional artists, while the Arts Center's School fosters hundreds of arts education opportunities each year.
For more information about "Sedona's Legacy Artists: Still Creating" please call Pam Frazier at 928-606-3998.
For information regarding opportunities at Sedona Arts Center, contact 928-282-3809 or visit SedonaArtsCenter.org.