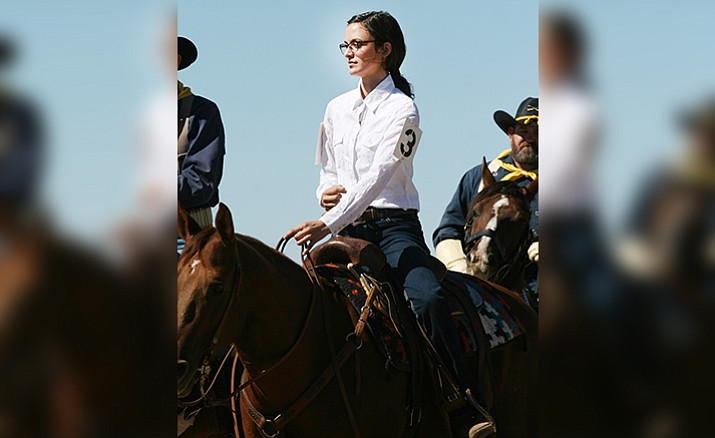 Originally Published: September 21, 2017 1:14 p.m.
CAMP VERDE – A year ago, Alana Neary competed in Camp Verde's annual Colonel's Daughter competition for the fourth time.
Though the fourth time was the charm for Neary – as she was named the 2016 Colonel's Daughter – her grandmother was "so proud of her" each year she competed.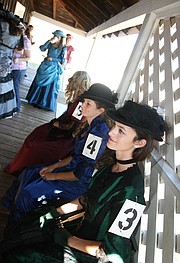 "When she finally won, it was such an unbelievable moment," Maria Wilson said. "She worked hard all those years, taking lessons, preparing her speech. It gave her a sense of accomplishment."
Being named Colonel's Daughter is what Neary called "a pride moment."
Sunday, Neary will be at the Fort Verde Parade Grounds to watch 10 young ladies as they compete to be the 2017 Colonel's Daughter.
With rooting interest – her best friend is one of the competitors – Neary will make the trip from Tucson, as she is now studying molecular biology and cellular biology at the University of Arizona.
"Though I'm 100-percent certain I will switch to veterinary science," Neary said.
"I can't handle being in a laboratory."
More interested in a career on the agricultural side of veterinary science, Neary said that competing to become the Colonel's Daughter taught her a lot about herself, and it prepared her for the post-secondary phase in her young life.
"I try not to get my hopes up," Neary said. "Or assume I'm better than anyone else. I believe that everyone has an equal chance."
'Speak what's true to you'
If you go …
What: 57th annual Colonel's Daughter Competition
When: 1:30 p.m. Sunday, Sept. 24
Where: Parade Grounds, Fort Verde State Historic Park on Hollamon Street
How much: Free to attend Colonel's Daughter. Fees apply to tour Fort Verde.
More info: 928-567-3275 or 602-540-0029
It used to be the Q&A part of the Colonel's Daughter competition that gave Alana Neary fits. But not any longer.
"I used to be horrible at public speaking," she said. "But I learned it's best to speak what's true to you, and have confidence in what you know."
Sunday, the 10 competitors will show their horsemanship, poise and personality as a panel of judges will select one of them to become the next Colonel's Daughter.
Young ladies ages 13 to 18 are given a riding pattern for the horsemanship portion of the contest. According to Camp Verde Cavalry Event Co-Chairman Jim Meredith, each of the riders has practiced the riding pattern, and each will be evaluated based on her "ability to sit her horse well and give a well-balanced, graceful, effortless appearance and have her horse under control at all times."
For the competition's poise and personality portion, the young ladies will adorn 1880s-themed clothing and answer questions about horsemanship, the history of Fort Verde, as well as current events.
The competition was named Colonel's Daughter based on a novel written in 1882 by retired Capt. Charles E. King, who joined the 5th Cavalry in Camp Verde in May 1874.
King found inspiration for his book from Carrie Wilkins, the daughter of Lt. Col. John D. Wilkins of the 8th Cavalry.
Run each year by the Camp Verde Calvary, the Colonel will be portrayed this year by Jody White.
Judging is based on ...
Competition is judged based on 50 percent for horsemanship and 50 percent for poise and personality.
The winner will be named Colonel's Daughter and will receive gifts from Camp Verde merchants, which include a winning buckle and spurs. Each of the contestants will receive a gift provided by Camp Verde merchants.
The 57th Colonel's Daughter and her Court will ride in the Fort Verde Days parade, escorted by the Camp Verde Cavalry.
Admission to the Colonel's Daughter competition at Fort Verde is free. But regular park entrance fees apply to tour the Fort's historic homes and museum: $7 per person ages 14 and older, $4 ages 7-13, and free for children age 6 and younger.
For more information, contact Jim Meredith at 602-540-0029 or Fort Verde State Historic Park at 928-567-3275.
-- Follow Bill Helm on Twitter @BillHelm42 and on Facebook at @CampVerdeBugle
More like this story