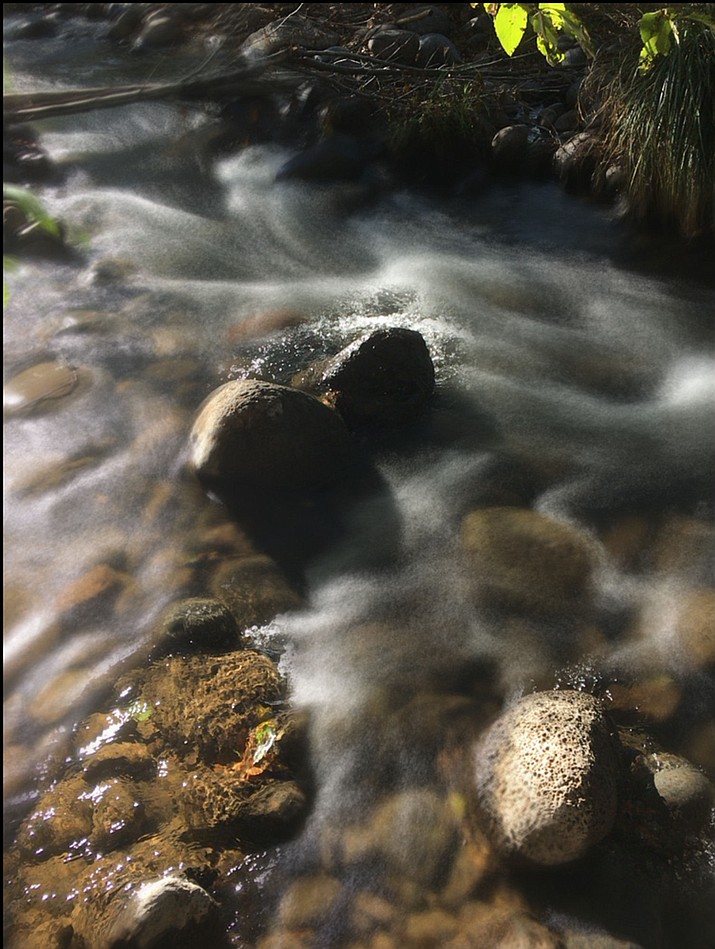 Originally Published: September 28, 2017 6:59 p.m.
I've been playing around with a new app for iPhones called Longexpo Pro; it's made to allow you to take a long exposure (2 seconds) of a moving object, like running water, and then edit to sharpen some areas of the photo while leaving the moving part alone. I've been having good results with some of the riffles on Clear Creek.
Melissa Bowersock is a photographer and multi-genre author with multiple novels and non-fiction titles to her credit. For more information, visit her web page at www.newmoonrising.net.
More like this story