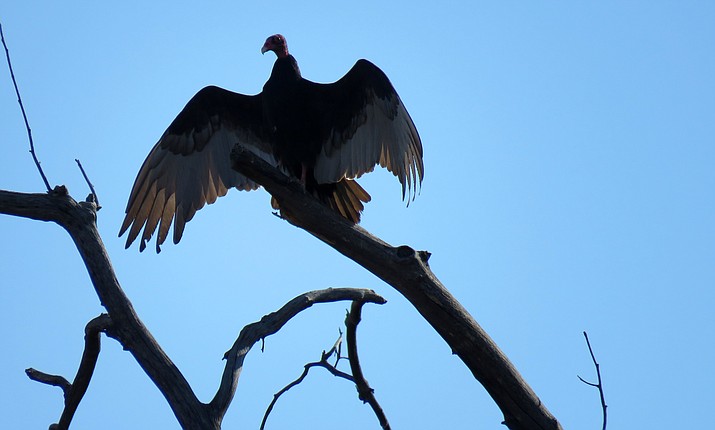 Originally Published: April 18, 2018 11:40 a.m.
The vultures are back. Every spring we see them drifting lazily through our skies, wagging their wings on the breezes. Unfortunately, with our weird up-and-down weather, it's still too cold most mornings for them to launch themselves into the sky. They must sit in the sun, wings spread, and soak up the warmth before they can start soaring.
Melissa Bowersock is a photographer and multi-genre author with multiple novels and non-fiction titles to her credit. For more information, visit her web page at www.newmoonrising.net.
More like this story