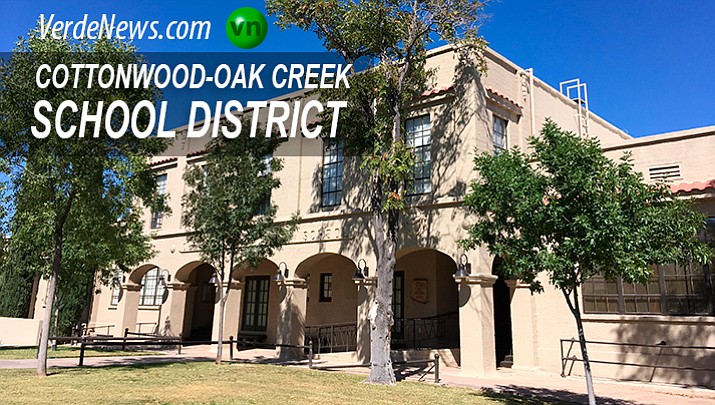 Originally Published: April 25, 2018 7:58 a.m.
COTTONWOOD – Cottonwood-Oak Creek School District schools will reopen on Monday, April 30, Superintendent Steve King stated in a letter he sent Wednesday to the district's families.
The district's schools will be closed both April 26-27 due to a statewide teacher walkout to protest the lack of funding for the state's schools. Monday, the district's schools will reopen "with normal schedules," the letter stated.
King also has determined "there will not be adequate staffing to staff our schools either Thursday or Friday therefore necessitating the closure on Friday, April 27th, 2018 as well."
King continued: "Your support for COCSD and understanding during this unprecedented time are much appreciated. All schools will be closed and no transportation will be provided."
Food Service:
• Sack lunches will be served in the cafeteria at CES and at OCS for all community children under the age of 18 both days from 11 a.m. to 12:30 p.m.
• Lunches will also be served at Mingus Union High School, 1801 E. Fir St., from 11 a.m. to 1 p.m.
• The District Office will remain open during normal business hours.
• Bright Bears Preschool and CASPER Preschool will remain open for currently registered preschool students.
District Activity:
• FREE Family movie showing events on both days at 9 a.m. and 1 p.m. at COCSD District Office Gym, 1 N. Willard St., Cottonwood. Popcorn will be provided.
Youth Rec Days
Cottonwood Parks & Recreation is offering Youth Rec Days for $10 a day during schools closures. The program is open from 7:30 a.m. to 6 p.m. for ages 5-13. Lunch and a snack will be provided. Call 639-3200 for more information.
-- Information provided by Cottonwood-Oak Creek School District
More like this story