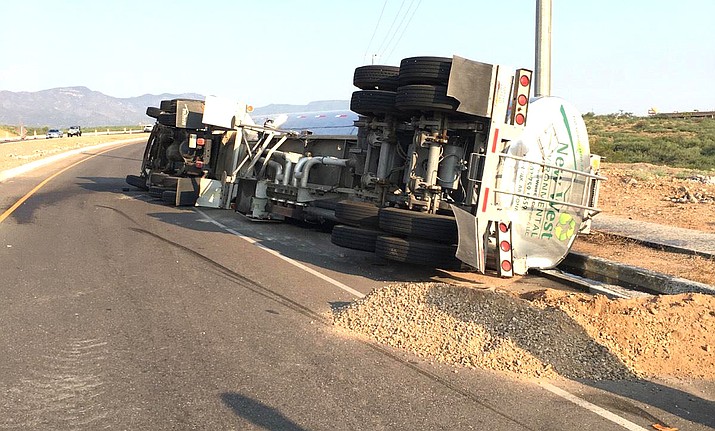 Originally Published: August 1, 2018 8:10 a.m.
At about 6:38 a.m. today, Camp Verde Marshal's Office received a report of a semi-truck that had overturned in the roundabout at Horseshoe Bend Road.
When officers arrived on scene, they found the driver of the semi-truck was able to exit the vehicle on his own.
At this time, the westbound lanes of Hwy 260 at Horseshoe bend have been shut down due to the accident. Motorists are highly encouraged to use an alternate route if traveling west on Hwy 260.
Information provided by Camp Verde Marshal's Office.