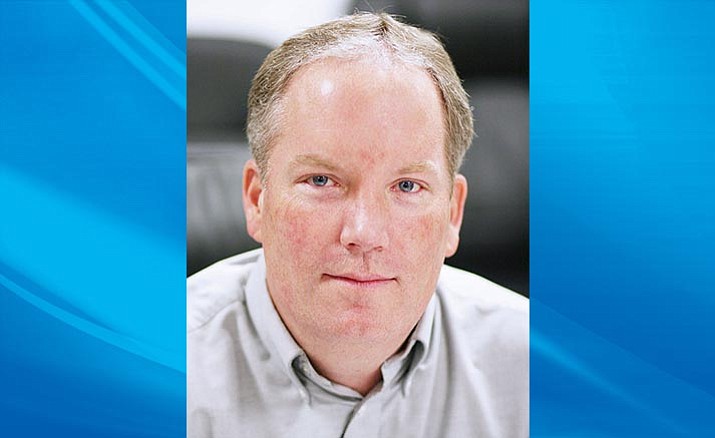 Originally Published: August 14, 2018 3:18 p.m.
CAMP VERDE – Camp Verde's next police chief could start sometime in October, Town Manager Russ Martin said.
Friday, Martin said that he has received applications from 15 candidates and is in the process of narrowing down the list with a plan to conduct preliminary interviews "over the next couple of weeks."
"It's more like a screening," Martin said. "Get a feel for how they approach things."
Martin said that some of the preliminary interviews could even be handled via Skype.
"We don't reimburse them for travel," Martin said. "That makes it short of a risky business. We don't want to waste their time. So we'll probably try it this way. Haven't done it this way before."
Unfortunately, Martin said, "about one-third" of the applicants don't meet the minimum criteria.
"And that's disappointing," he said. "I think this job is one of the better jobs you can have at that level. We have a solid staff, a supportive community, and the resources are now there.
"For someone making the step up, it's one of the better opportunities."
Of the 15 applicants, "only a handful" are applicants who did not apply earlier this year in the search that led Martin to select Bloomfield, New Mexico Police Chief Randy Foster.
In June, Foster was forced to withdraw from accepting the position due to an unforeseen family medical situation.
"There's got to be enough people who would love the opportunity to run their own force," Martin said.
The 15 applicants represent more than 50-percent fewer than the 23 who applied in May.
"We'll find a good candidate," Martin said. "There are some good ones. From a numbers perspective, it certainly would be better to have more."
Since late-October, Brian Armstrong has served as the interim marshal at the Camp Verde Marshal's Office. Armstrong, hired in June 2017 to be the department's commander, "continues to serve the community well in the acting role," Martin said Friday in a press release."
After preliminary interviews, a process "similar to the previous more public process will be initiated," Martin said in the press release. "It is expected this will be during the first week of September."
-- Follow Bill Helm on Twitter @BillHelm42