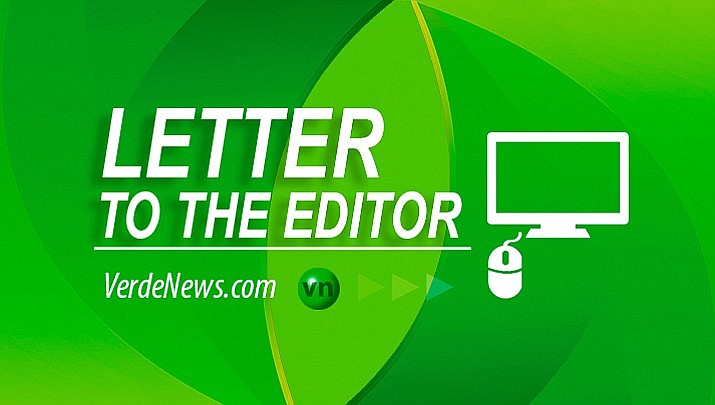 Originally Published: December 7, 2018 9:13 a.m.
Editor:
I am writing to you about a couple of incidents that happened along the Christmas Parade route this morning in Cottonwood. I was watching the parade from Cherry Street near the fairgrounds and when it was over, I drove east on Cherry Street to Main and turned left toward Old Town to go home.
I live just around the corner on East Birch Street near Stromboli's. The parade was already down the road past Aspen St by then, but there were still people sitting on both sides of Main St gathering up their belongings to leave. When I turned onto Main, I ended up behind an Animal Control truck, which stopped in front of me, so I assumed it was there to pick up a stray or something along the parade route.
I merged into the right lane and proceeded to drive towards Birch St, when a white camper truck that said Police on the back, cut right in front of me and forced me to stop. A woman jumped out of the truck and ran around to the front of my car and shouted at me, "You're not going anywhere!" Needless to say I was shocked, as I did not see any signs on the back of either truck saying STOP, or warning me to STAY BEHIND a certain number of feet. Neither were there any police officers directing traffic, so I didn't know what was wrong.
My driver's side window was down, so I told the woman that I lived on the next street and was just trying to get home. Again, she shouted at me, "You're not getting past us!" to which I replied, "I'm not trying to get past you, I'm just trying to get home and I really don't appreciate your attitude towards me." I still didn't understand what was wrong with what I was doing.
She ran back to her vehicle and took off. I proceeded to move forward to Birch Street, which was a mere 30 feet away. It is a two-lane road, but because of the parade and people trying to leave, both lanes were blocked by cars trying to turn north and south onto Main St. Finally a nice person backed up, so I could turn in, because I wasn't able to drive around them either. People had parked on both sides of Birch St between the Antique Store and the Verde Valley Sanctuary Thrift Store.
I was surprised that there were no police here directing traffic because both of these businesses were still open. There were no signs or police tape along the parade route either to keep onlookers a safe distance back from the street and to keep cars from parking illegally.
Consequently, there was a very scary incident earlier in the parade too, when I was watching from North Cherry Street. There was a girl riding a very skittish horse and she was having a hard time controlling him. He was dancing sideways, going back and forth from both sides of Cherry Street.
Eventually, the horse bumped into a woman, who was standing at the side of the street watching the parade. The girl riding the horse finally got off, to calm him down and walk him. Fortunately, the spectator was not injured but definitely shaken up.
My point is, maybe it would behoove next year's parade organizers to consider the safety of onlookers more seriously and to provide volunteers and/or police officers to mitigate crowds and traffic, so as to avoid having a very serious accident. It may be as simple as having signs posted along certain congested streets on the parade route to keep people back, or tape off certain residential streets, to block people from parking on those streets.
I am delighted to be back in my home state but was really disappointed in my first community event (after the fact) here in Cottonwood. I hope this story will help make next year's event a happier and safer experience for all.

Stephanie Minton
Cottonwood