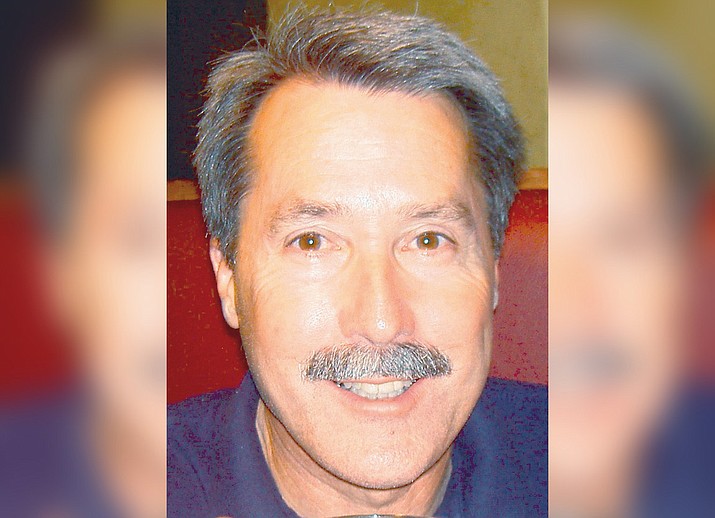 Originally Published: December 8, 2018 2:09 p.m.
The last push for consolidation of school districts in the upper Verde Valley differed from previous efforts we've seen: it didn't include the Clarkdale-Jerome School
District. But without the benefit of Clarkdale's property tax base in a new unified district, voters are even more likely to reject consolidation, as they have twice before.
The reasons are compelling. The preponderance of evidence so far suggests consolidation without Clarkdale will result not only in a significant financial loss to Mingus Union High School, but the majority of us will likely see a hefty property tax increase. Not a winning combination any which way you want to cut it.
But these financial considerations, significant as they are, are not most important when our kids' educations are at stake. What should take precedence are student outcomes. What really should be driving the process is a unifying, shared vision – an educational philosophy – for how one consolidated district will significantly improve student outcomes in all our public schools. So far it's not there.
Student outcomes can be defined many ways. As a taxpayer concerned about our community, the way I define outcomes is fairly simple and based on results:
We need our primary schools to prepare our kids to be successful in high school.

And we need our high school to prepare our kids to be successful at the next level – whatever that is.
Based on these pragmatic criteria, the evidence shows overall our schools are doing well, particularly Mingus. Real world results shows kids graduating from Mingus are doing very well at the next level.
As reported in this newspaper every year, graduating seniors from Mingus bring home literally millions of dollars in scholarships – academic, merit, and athletic scholarships, and at every educational level.

Some of our kids are getting into to the nation's most prestigious universities, sometimes on full scholarship. Some are admitted into military academies. Mingus graduates are prepared academically to do the work needed at the next level.
Others learn trades, ready to competently enter the work force. Some go directly into the military. Others go to community colleges, some to tech schools. Some go into agricultural sciences. Overall, we are seeing Mingus graduates compete effectively upon graduation, and that's what we need them to do. To me, that defines successful student outcomes.
Most of us don't need to be told this; it's self-evident, either from direct experience with our own children or kids we know. This fact may actually be one of the main reasons why consolidation has failed previously and why unless something significant changes it will continue to fail in the future: voters seem to be saying if it ain't broke, don't fix it.
This is not to say all is necessarily well in all our schools, or that they can't be improved. We know in particular the Cottonwood-Oak Creek district (COCSD) has had their issues. This is the district that has experienced empty classrooms, apparently because in this era of school choice some parents have been taking their kids to Clarkdale, charters, and to religious schools.
Roughly a third of Clarkdale's enrollments are now from the COCSD. Think about that. This is one of the main reasons for the empty classrooms. As astute School Board President Joanne Cook reportedly put it, "We need a new model". Hence, the COCSD's current support for consolidation.
But hold on just a second. If we're talking about a new model, isn't this exactly what new superintendent Steve King is giving us?
Look at what Steve King has accomplished very quickly upon taking the helm at the COCSD. He's consolidated grades K-8 into four schools, instead of the previous fragmented model that broke up the grades at 5 separate campuses. Under Mr. King's leadership, this was all done in a drama-free process that involved and respected the community. He, along with Matt Schumacher, is bringing back the idea of the true neighborhood school. He is reinvigorating parental involvement and support.
Mr. King is actually doing something much more profound than that – he is creating a positive and supportive environment that enables faculty and staff to excel, and students to succeed. No guarantees here, as only time will tell, but do not be surprised to see a significant reversal of fortune for the COCSD in the next few years. Steve King just might be the best thing to happen to this district since the golden era of John Tavasci and Dave Osborn.
So this is another issue with consolidation – what happens to Steve King? You really don't want to be messing with what's going on right now in the COCSD. It's like seeds are being planted that need some time to sprout and grow. We don't want to be digging them up at the moment.
Given this situation, this then begs the question of what is the best model for our public schools going forward – status quo or unification?

Are optimal student outcomes better achieved with three smaller, more flexible and responsive districts, each with a dedicated superintendent and governing board, or one large overseeing bureaucracy?
Each model has benefits, each has drawbacks. The three district model has less of an economy of scale and duplicates management layers. But one larger bureaucracy would tend to be inherently more wasteful and inefficient. District business managers have in fact already suggested financial benefits from consolidation, if any, will be limited.
One K-12 district should improve curriculum alignment and resource sharing. But three discrete districts provide greater local control and offer more diversity of educational philosophy -- a healthy competitive advantage in the era of school choice.
Consolidation proponents so far have focused largely on finances, with the argument that cost savings translate to more money in the classroom. But even if that's true, more money doesn't guarantee better student outcomes.
The body of statistical evidence nationwide shows no meaningful correlation between more funding and better student outcomes. If just more money was the answer, public schools in Washington DC would be some of the nation's best instead of some of the worst.
The folks in Clarkdale understand this. They know they could likely save administration costs by consolidating, but they choose to have direct educational control over student outcomes. And their model works, as evidenced by the third of their student body from the COCSD.

This then is key: for consolidation to produce better student outcomes what is also essential is a comprehensive educational plan -- a shared, unifying vision -- that is convincingly better than what we've got now.


Consolidation proponents will also go further by making their case more positive and attractive, and less adversarial or coercive. It may do more harm than good to just smash unwilling districts together and hope for the best. People aren't willing to risk that regardless of the claimed efficiencies.
Financially, another key for proponents is to ensure Clarkdale is included in any future consolidation proposal. Otherwise Mingus has to permanently forfeit the right to tax real property in both Jerome and Clarkdale, while unduly burdening everyone else with higher taxes.

There simply is no better funding alternative than including Clarkdale. It is highly unlikely the Mingus school board would ever willingly give up all that property tax revenue and future bonding capacity. To do so would arguably be a breach of fiduciary. It's also dubious most voters would approve a funding cut for Mingus and a tax hike for themselves.
This is why the road to consolidation, or at least the best chance for it, runs through Clarkdale.

Convincing folks in Clarkdale to give up their autonomy won't be easy. It will take much more than claimed cost savings – it will take a compellingly good educational vision and philosophy that significantly transcends the current model.

Otherwise voters are likely to again say if it ain't broke don't fix it.

Steve Block is a former education specialist for the American Institute of Banking and planning commissioner for the City of Cottonwood. He is a parent of three graduates of the Mingus Union and Cottonwood-Oak Creek School Districts.