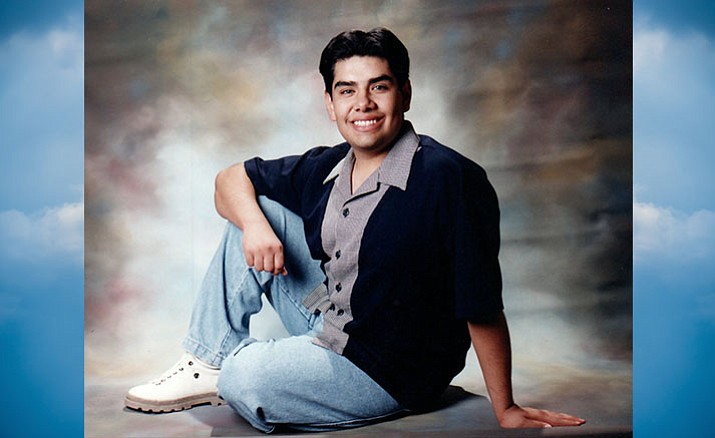 Originally Published: February 1, 2018 10:51 a.m.
Rico Jacquez, 40 of Clarkdale, passed away on January 19, 2018. He was born on October 17, 1977 in Cottonwood to Enrique Jacquez and Veronica Blevins.
Rico attended Clarkdale-Jerome school from K-8, Mingus Union High School and DeVry University. He worked for Lone Butte Casino in Chandler, AZ.
Rico is survived by his parents; brother Kenneth Blevins; sister Lisa Sanchez; nephews AJ Jaramillo and Daniel Jaramillo; niece Aniesa Blevins; great-nephew Axel Blake Jaramillo and many aunts, uncles and other family members.
Rosary and services will be held at Westcott Funeral Home in Cottonwood on Friday, February 2, 2018 at 11:00am.
An online guestbook is available to sign at www.westcottfuneralhome.com.
Information provided by survivors.
More like this story