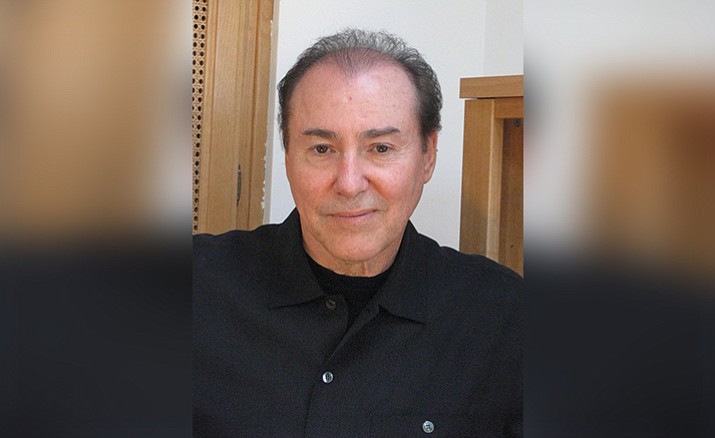 Originally Published: February 3, 2018 3:40 p.m.
A few days ago, I was watching a beautiful and very excited Border Collie meet his new owners.
The stunning black and white 2-year-old Collie could hardly contain himself as the excitement grew that he was leaving his kennel and moving to Tucson.
I spoke briefly to the new owner and he told me that he had been searching for months to find a dog that was the exact same breed and color as this one he lost six months ago.
He then showed me a photo of his Border Collie that died of stomach cancer. Looking at the two dogs side by side, it was difficult to tell them apart.
He said that he felt very fortunate to have found this handsome and remarkable dog at our shelter that will bring a different kind of spirit and energy to his new home.
I watched the smiling new owners, their frisky little dog, and the elegant Border Collie walk out together, get into a van, and drive away.
American Novelist Erica Jong wrote, "Dogs come into our lives to teach us about love and loyalty. They depart to teach us about loss. A new dog never replaces an old dog; it merely expands the heart. If you have loved many dogs, your heart is very big!"
During the many years I have been a counselor, I have heard hundreds of stories shared about love and loss.
They are issues that affect everyone; issues that oftentimes wound us deeply and generate a lot of fear. The fears surrounding love and loss are so prevalent, that many have said that they would never open their heart again to a new relationship.
A new relationship is risky and may end badly.
The resulting loss and heartache may be too much to endure. Fear distorts our perception.
Erica Jong's poignant quote is a metaphor showing us what our dogs can teach us about love and loss and the great potential we have for expanding the heart.
Life gives us many opportunities to do this: forming a new friendship following one that ended; opening the door to a new love relationship following one that simply did not work out; adopting a new pet following the death of one that was an extraordinary pal.
It was my impression that the Border Collie who left with his new owners is moving to an amazing home filled with love, affection, and excitement.
He is going to be a wonderful teacher for his new owners about all the things that Erica Jong spoke of.
He will be a devoted friend, playmate, and protector.
He will never replace the dog that they had for 10 years but he will certainly play an important role in expanding his new owner's heart.
The Verde Valley Humane Society encourages you to open your heart.
We have dozens of fantastic dogs, stately cats, playful puppies, and spirited kittens all waiting for a new home.
Join us on Feb. 14 at the Main Stage in Cottonwood for an evening of fun and laughter.
John Tamiazzo, PhD is the Executive Director at the Verde Valley Humane Society.