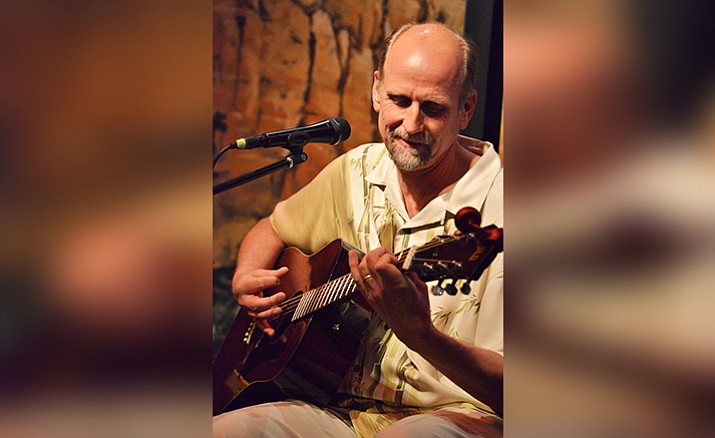 ---
---
Jim French will be performing Feb. 10 at the Clear Creek Winery and Estate Vineyard. 
Singer/songwriter Jim French draws inspiration for his unique style of music and songwriting from his deep connection to eastern philosophies, and combines that with a love of classic rock. He combines elegant folk guitar with a mellow rock sound that soothes and inspires. 
At 17, Jim planned a spring break trip to Florida and went to buy a cheap guitar with which he could travel and instead he bought a Rosewood Guild DM 75, which he still plays today. He did not go to Florida. With that beautiful guitar, Jim was hooked; he wrote music and played often. Along the way, living life took over, then, in 2010 Jim began again to write music and poetry, in earnest. Jim grew up in Sedona, left in 1975 and moved back in 1996. He has been a full-time realtor here since 1999 and he and is relishing the opportunity to embrace his musical creativity.
Ignacio Mesa, the proprietor of Clear Creek Winery and Estate Vineyard would also like to welcome artists of all mediums to showcase their works of art at the "Saturday Afternoon Wine and Music"  events that he is hosting each week. 
You are all welcome to share Valentines Day with us, we will feature wine, music, roses for your sweetheart and chocolates.. 
KB a local Sedona musician will be performing Feb. 17 and  Tom Summerfield, will perform Feb. 24.  Contact Debra ashay639roselyn@gmail.com if you are interesting in sharing your talent here at Clear Creek Winery and Estate Vineyard.​