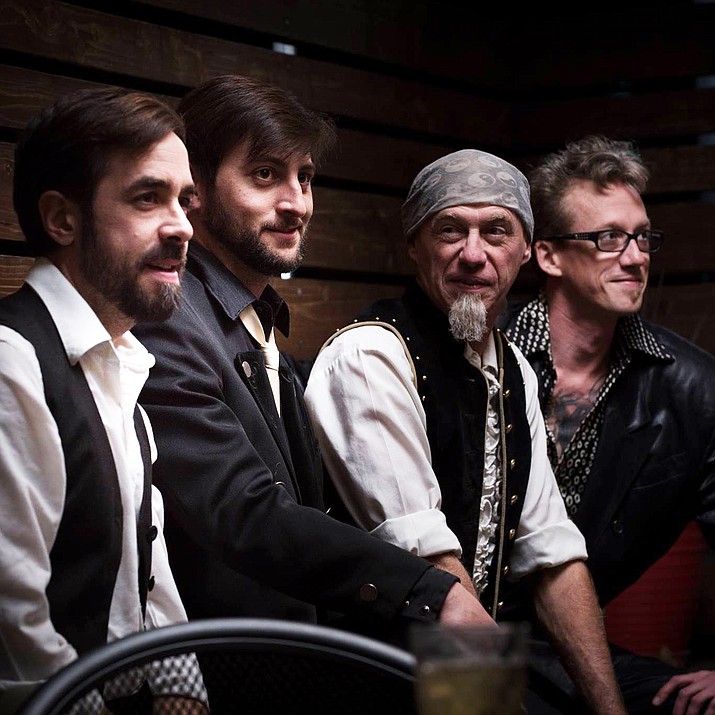 ---
---
On Friday, Feb. 9 local favorite DJ Johnny K brings his years-running 2nd Friday dance party to Main Stage. For a few years and counting, Johnny K has delighted guests at the venue with his dance-fueled performances while playing crowd favorites of the last five decades and a variety of musical genres. The evening is free and begins at 9 p.m.
On Saturday, Feb. 10 local rock troupe the Naughty Bits return to the venue with "Naughty Gras", a Mardi Gras-themed Valentine's Day party and celebration. The Naughty Bits and their alter-ego Yin Yang and Zen Some have been rocking Northern Arizona music venues and haunts for over a decade. A quintessential party band, the taut musicianship and entertaining showman play a wide array of rock hits and mashups which has earned them consistently packed dance floors of loyal fans at any venue they frequent. The party begins at 9 p.m. and is $5.
Main Stage has a series of nightly events the remaining nights of the week as well. Mondays feature weekly Karaoke with host Red Bear at 8 p.m. Tuesdays are Pub Trivia with hosts Brett and Candy at 7 p.m., followed by more Karaoke at 9:30 p.m. Wednesdays are "This Ain't Your Grandma's Bingo" with host Penny Smith, cash prizes, and drink specials. Bingo begins at 7 p.m. Thursdays are "Thirsty Thursdays" Old School Game Night. The venue is closed on Sundays.
Main Stage is located at 1 S. Main St. in Cottonwood and is open Monday through Saturday 11 a.m. to close and 9 a.m. to close. All events are free to the public unless otherwise noted.