---
---
Brian Fallon – Sleepwalkers
Island Records
Known as singer/guitarist of The Gaslight Anthem, as well as The Horrible Crowes, Brian Fallon to release his sophomore solo album, Sleepwalkers. Fallon will launch an extensive run of 2018 European and North American tour dates with his backing band, The Horrible Crowes to support the album's launch. Current single, 'Forget Me Not,' is building at Alternative, Triple A, and Active Rock radio.
Tracks include: If Your Prayers Don't Get To Heaven, Forget Me Not, Come Wander With Me, Etta James, Her Majesty's Service, Proof Of Life, Little Nightmares, Sleepwalkers, My Name Is The Night, Neptune, Watson, See You On The Other Side.
Franz Ferdinand – Always Ascending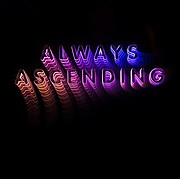 Domino Recording Co.
A triumphant recasting, Franz Ferdinand's Always Ascending is as exuberant as it is euphoric, bursting with fresh ideas born of what Alex Kapranos calls "aggressive sonic experimentation."
With the help of producer Philippe Zdar (Cassius, Phoenix, Beastie Boys), Kapranos and co. took a knife to their old canvas, producing an album that is so foreign in its familiarity it could only be current. A sound the singer refers to as "simultaneously futuristic and naturalistic." These are the louche tales of the Parisian night, the exhilaration of an Italian car racing down the autobahn; a feeling of euphoria so pure it could only exist on a knife's edge.
Tracks: Always Ascending, Lazy Boy, Paper Cages, Finally, The Academy Award, Lois Lane, Huck And Jim, Glimpse Of Love, Feel The Love Go, Slow Don't Kill Me Slow.
The Wombats – Beautiful People Will Ruin Your Life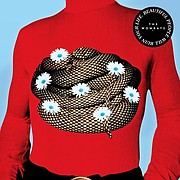 The Wombats
People Will Ruin Your Life sees The Wombats continuing to assert themselves as one of the biggest and best guitar pop sensations of our time. Written from three corners of the globe - drummer Dan Haggis in London, bassist Tord Øverland Knudsen nursing his new family in Oslo and frontman Murph in Los Angeles - Beautiful People Will Ruin Your Life was created over long distance writing sessions, supplemented by intense two-week in-person sessions in Oslo.
Tracks include: Cheetah Tongue, Lemon to a Knife Fight, Turn, Black Flamingo, White Eyes, Lethal Combination, Out of My Head, I Can Only Wear Black, Ice Cream, Dip You in Honey.