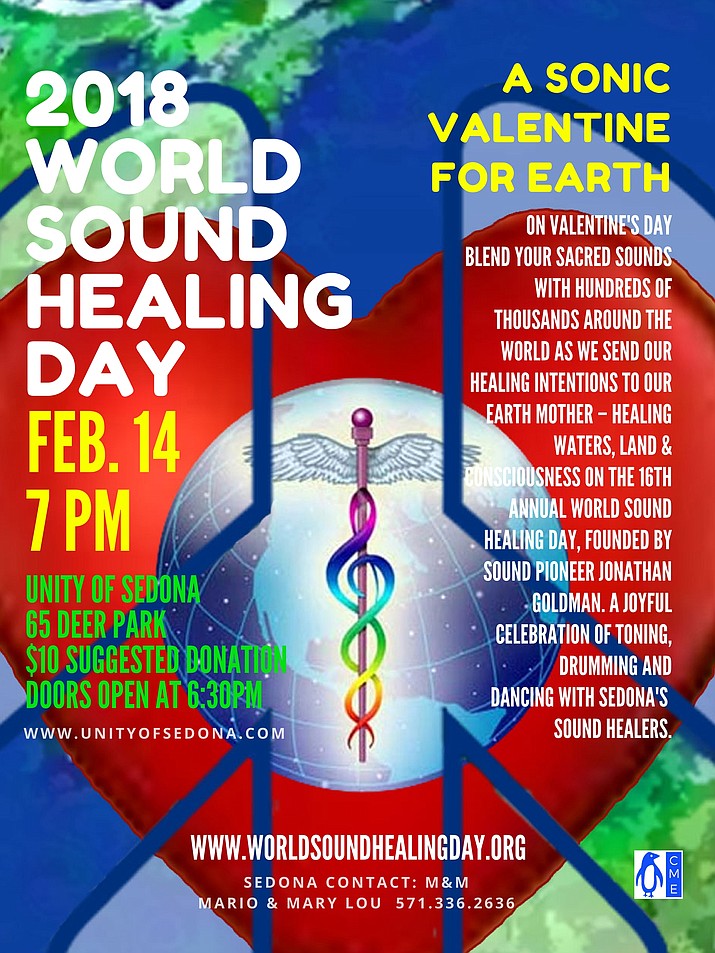 ---
---
The Sedona World Sound Healing Day, part of a global event, is set for Feb. 14 from 7-8:30 p.m. at the Unity of Sedona, located 65 Deerfield Dr.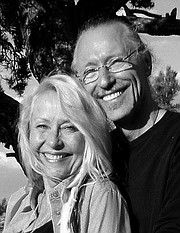 Share a beautiful Valentine with your beloved friends around the world in toning AH for the Earth, drumming and dancing with your Sedona LoveLight Family.
$10 for parking at Unity and Big O Tires on SR 89A. For more information, call http://www.worldsoundhealingday.org.
For all the global event details including special live Healing Sounds Radio Show from Boulder, Colorado with sound pioneers Jonathan and Andi Goldman and sound scientists plus more, visit wwwhealthylife.net.