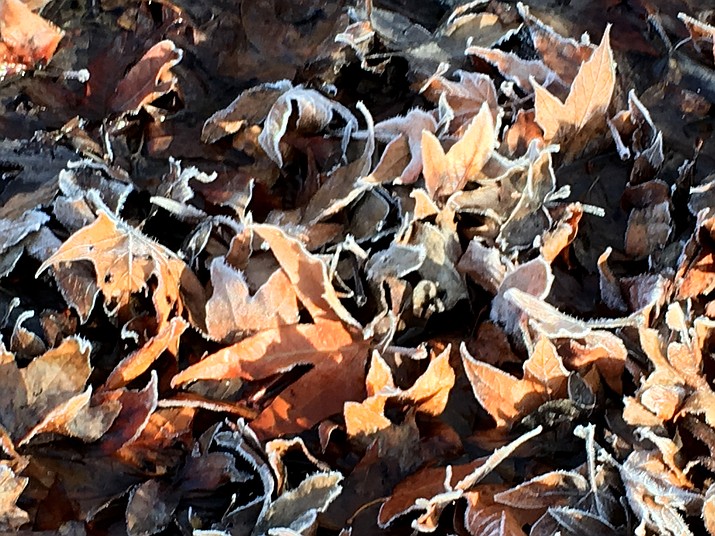 Originally Published: February 5, 2018 10:45 a.m.
At first this may look like an abstract painting, just shapes and colors. But look closer and you'll see it's actually fallen leaves limned with frost. The bright colors of fall have given way to the muted tones of winter, but the frost gives a crystalline outline to everything.
Melissa Bowersock is a photographer and multi-genre author with multiple novels and non-fiction titles to her credit. For more information, visit her web page at www.newmoonrising.net.
More like this story