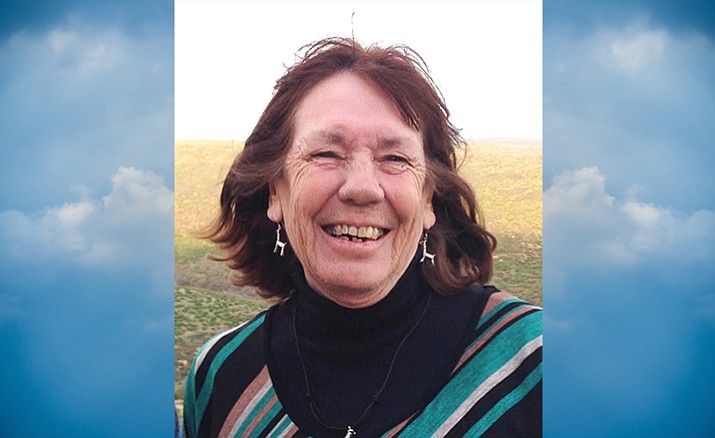 Originally Published: February 6, 2018 11:55 a.m.
Judith Mae Piner died January 6, 2018, in her Camp Verde, Arizona, home with her family by her side - she was 73.
Judie began her life in Southern California and moved to Arizona in the '80s where she was a successful business owner and active community member in Jerome, Arizona.
She attended Yavapai College and later Northern Arizona University, where she received Bachelor's of Science and later her Master's of Art in Cultural Anthropology. As an entrepreneur, artist, educator and lifelong learner, she landed her perfect job with the Yavapai Apache Nation, where she fulfilled her passion for reviving their culture and preserving their past.
Judie was active in the visual arts and anthropology, and often traveled to conferences around the country presenting research and making valuable connections among her peers.
As a lifelong learner and educator, she was always taking and teaching classes. Her hobbies included travel, sewing, gardening, medicinal herbs, pottery and oenology.
She is survived by her husband, Robert Keel.
Condolences can be sent to Robert Keel, c/o Judie Piner, P.O. Box 2718, Camp Verde AZ. 86322.
Information provided by the survivors.
More like this story