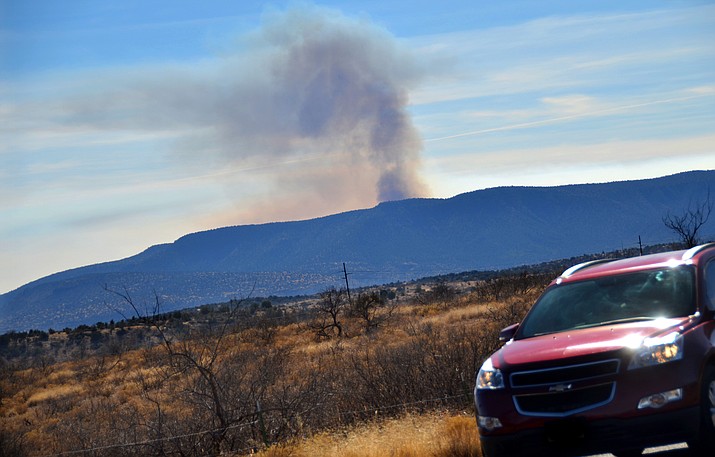 Originally Published: February 6, 2018 1:40 p.m.
Ignitions have started for 500 acres two miles south and east of the junction of Interstate 17 and Highway 169, according to Yavapai County Emergency Management.
Fire managers on the Verde Ranger District will begin implementation on the Brushy Prescribed Burn beginning Tuesday and ending Friday.
Fire Managers plan to use aerial ignitions to burn approximately 4,725 acres near the junction.
Favorable weather conditions, concurrence from ADEQ, and an adequate number of fire management resources are a prerequisite to burning.
Smoke will be visible in the immediate areas of the burn activity, including I-17. It is possible that there could be minor delays or stoppages of traffic as the burn progresses along Forest Road 732, 523, and 68D.
In the interest of safety, forest visitors are reminded to obey all traffic signs and use caution when traveling in the vicinity of the prescribed fire burn units as firefighters and fire-related traffic will be in the area, said Yavapai County Emergency Management.
More like this story