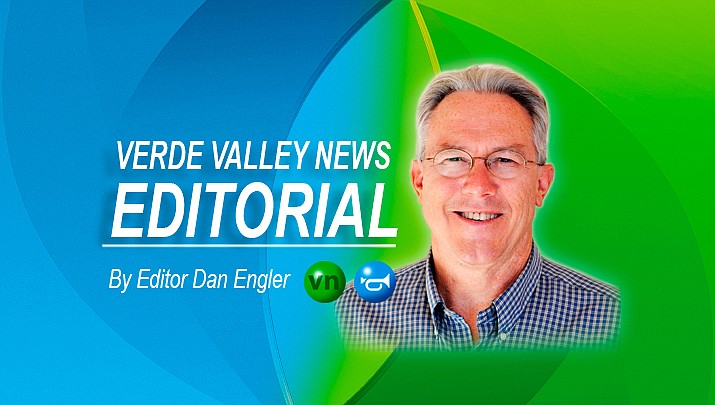 Originally Published: February 8, 2018 12:26 p.m.
The dominoes of economic development continue to fall in the right direction for Camp Verde.
This is an exciting time for Camp Verde. The town has done a good job in thinking things through, being wise with its money, and putting the money back into the community in a way that will pay dividends in the long run: A new library. A new community sports complex. The completion of the Arizona 260 construction.
The latest domino to fall is the news of a one-quarter mile extension of Homestead Parkway that will lead to a business park to be built by Scott Simonton, as well as to a loop trail on land owned by the US Forest Service and Arizona State Parks and Trails. Construction of the road should go up for bid in the next 60 days.
In 2014, Camp Verde's town council approved the construction of the road as condition for Simonton's donation of a 9.28-acre parcel and discounted sale of a 6-acre adjoining parcel – both to the Verde Valley Archaeology Center.
Four years later, Camp Verde is following through on that promise to pay for the roadwork, with little to no burden on local taxpayers. Instead, Camp Verde will use a $239,000 grant from the Arizona Commerce Authority and a $24,500 Arizona Game and Fish Heritage Grant, though the smaller grant could be used for a trailhead for the yet-to-be-named trail.
As Camp Verde Town Manager Russ Martin explained, "Council took a risk. But the risk was well worth it, taking this project from infancy to the cusp of completion, and securing a future with the Verde Valley Archaeology Center, with almost no financial contribution from the Town."
Camp Verde's future has never looked brighter