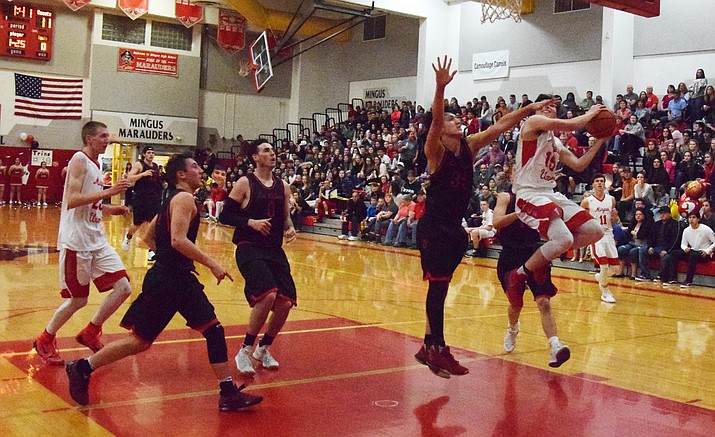 Originally Published: February 8, 2018 2:35 p.m.
Mingus Union boys basketball's road to CGU will start at home.
The Marauders (17-9, 9-3 Grand Canyon) earned the No. 14 seed and will host No. 19 Peoria (17-9, 7-3 West Valley)in the play-in game on Friday at 6:30 p.m. The winners of the eight play-in games will move on to the state tournament.
The state tournament proper is four rounds starting on Valentine's Day with the first two rounds at the better seed and the final four and final at Grand Canyon University. The state tournament brackets will be announced at 4:30 p.m. on Saturday on nfhsnetwork.com.
Mingus Union girls basketball (9-18, 3-9) finished No. 26, just out of 24 team field and a berth in the play-in round.