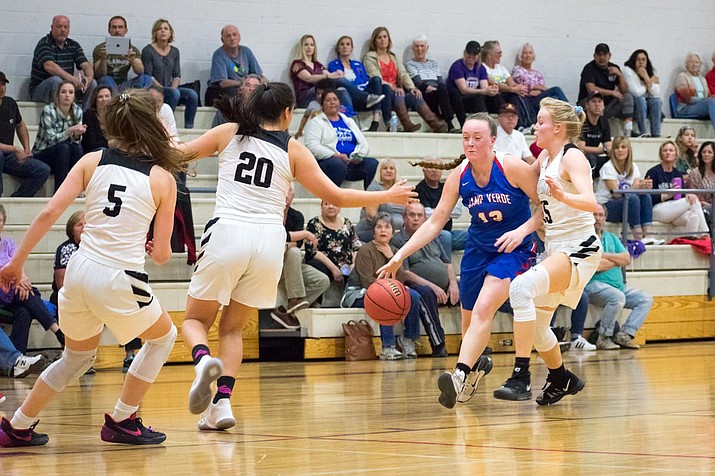 Originally Published: February 10, 2018 1:15 p.m.
Sedona Red Rock girls basketball routed Camp Verde to win the 2A Central Region championship game.
The No. 1 Scorpions beat the No. 6 Cowboys (23-7) 51-31 at home on Friday to take the title.
Sedona Red Rock has won 18 and is 17-0 in power point games. Camp Verde's loss snaps their three game winning streak and ends their run of winning eight of their last nine games.
The only conference losses that the Cowboys have suffered have been at the hands of the Scorpions. Camp Verde leads the rivalry series 16-10 since 2004 but Sedona Red Rock won all three games so far this season.
Up next for the Cowboys is the play-in game or the 2A state tournament. If Camp Verde can remain in the top eight, they will skip the play-in game, which will be Tuesday at 6:30 p.m. at the better seed's gym.
The state tournament bracket will be announced on nfhsnetwork.com on Saturday at 4:30 p.m. Or check out twitter.com/verdesports for the Cowboys' postseason fate.
The state tournament is 16-teams and double elimination. The first round and quarterfinals will be at Prescott sites, Prescott High, Bradshaw Mountain, Yavapai College or the Prescott Valley Event Center. The final four and championship game will be at PVEC.
The state tournament starts on Friday.