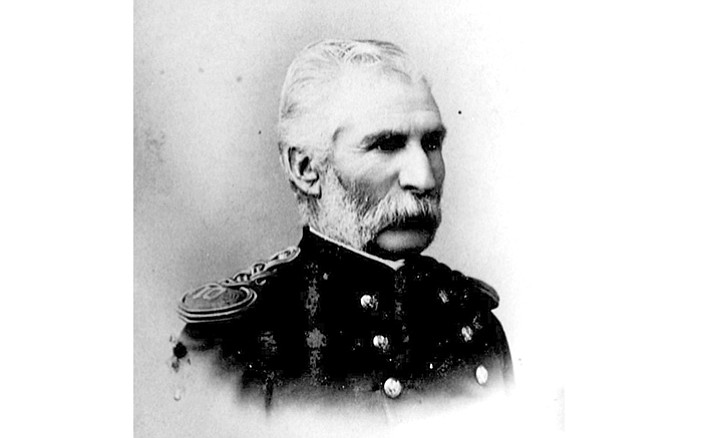 Originally Published: February 13, 2018 1:32 p.m.
1885
The first sign in Camp Verde of who we today call Buffalo Soldiers was on May 20, 1885 when the 10th Cavalry arrived at Fort Verde with Troop I and Troop M.
57 x 2 = 114
Led by Major Curwen Boyd McLellan, Troop I and Troop M each arrived at Fort Verde with 57 enlisted men.
7
Though the troops collectively brought 112 horses, seven were deemed "unserviceable."
1889
Major Curwen Boyd McLellan went on detached service as commanding officer at Fort Thomas in April 1887, though he returned to Fort Verde in October 1887. Leaving Fort Verde for good in 1889, McLellan was transferred to Fort Apache on Feb. 12.
4
Dissatisfied with the rations provided by the U.S. Army, four privates mutinied and tried to induce their detachment to dessert. In August and September of 1887, the privates were arrested at Fort Verde.
2
Of the two troops assigned to Fort Verde, Troop I stayed at Fort Verde for more than three years. But Troop M left barely seven months after its arrival.
1886
In December 1885, Troop M was sent on detached service near Fort Thomas. Troop M never returned to Fort Verde, as it was reassigned to Fort McDowell in November of 1886.
201
In April 1888, Captain Samuel Lippincott Woodward arrived at Fort Verde and became the new commanding officer of Troop I. In August 1888, Woodward took 30 of his enlisted men, as well as two civilian packers and seven mules to scout the Tonto Basin under orders to locate Native American renegades.
Having spotted no Native Americans, the group returned 10 days later after having marched 201 miles.
-- Follow Bill Helm on Twitter @BillHelm42