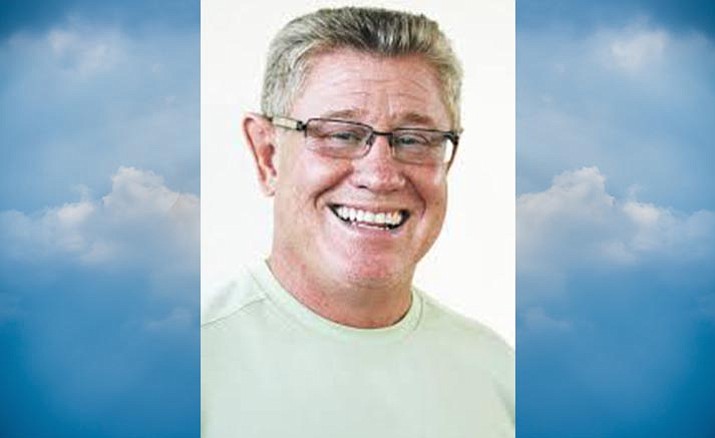 Originally Published: February 17, 2018 2:07 p.m.
Timothy Lee Foist, 67, of Gypsum, KS, passed away Wednesday, February 14, 2018. He was born January 15, 1951 in Anderson, Indiana, to Russell and Rozella (Manis) Foist where he spent his childhood. He graduated from Hancock Central High School, Maxwell, IN in 1969.
He graduated with a Bachelor of Science degree (1973) and Master of Education degree with supporting area in Secondary Administration and Early Childhood (1982) from Indiana State University, Terre Haute, IN. He earned his Education Administration Superintendent's Certification from Kansas State University College of Education, Manhattan, KS in 1994.
Tim was united in marriage to Nancy Allen January 29, 1972, with whom they had two children, Aaron and Caleb.
Tim began his educational career teaching physical education in the Washington Community Schools, Inc., Washington, IN from 1975 to 1978. He furthered his career in education turning to administration from 1980-2013 beginning in Monroe County Community Schools, Bloomington, IN.
He then served as principal at Fort Peck, MT and Sabetha, KS. He continued as District Superintendent at Indianola, NE, Auburn, NE, Holbrook, AZ, Yuma, AZ, finishing at Cottonwood, AZ in 2013. Though he may have left teaching behind to lead administration, he continued to coach sport activities, a passion that was ignited by his high school and collegiate accomplishments where his college track team competed for placement at the Olympic trials.
While he was Superintendent at Mingus Union High School he coached the track team in his last year where they achieved state championship in their division. During his administrative career, Tim secured bonds for building numerous state of the art high schools that included the performing arts, another one of his passions for students and the supporting community.
During his educational career, Tim received numerous honors and awards such as the Excellence in Education-Distinguished School Award (1999) and Elks Lodge-Educator of the Year (2003). He served on numerous boards as State President, AZ School Administrators Superintendents Division (2005-06), as President of Yuma County Superintendents Association (2005-2007), State Executive Board Member, AZ School Administrators and President of Yuma Educational Consortium (2005-07), Executive Board Member, AZ Interscholastic Athletic Association and President Elect of AZ School Administrators Association (2006-07). He was appointed to the AZ Economic Council for Development for Education while he was District Superintendent at Mingus Union High School, Cottonwood, AZ.
Tim was an expert hunter and fishermen. He learned his skills from his Grandfather Virgil Manis and his father traversing their wooded fields in his hometown in Indiana. Tim continued to pursue this activity as an adult where he bred, trained, and handled gundogs, receiving recognition through "Utz" his German Wirehaired Pointer who, at that time, was the only dog to receive three perfect scores in International competition. As a result, "Utz" was named the top versatile dog in North America. Tim and his gundogs were involved in training films produced by Purina Dog Chow and Dog Magazine in the mid-1980's.
Tim retired to a ranch in Gypsum, KS with Kathryn where he returned to his recreational passions of hunting, fishing, breeding bird dogs as well as breeding Hereford, Angus, and Wagyu cattle. During this time, he pursued methods to enhance the wildlife habitat of Whitetail Deer, Quail, Wild Turkey, and Pheasant population at the ranch. He accomplished his life-long dream of hunting in subsahara Africa, Hemingway style, followed by hunting in southern and northern Spain.
He also treasured national hunting and fishing expeditions with his friends. Tim was a philanthropist for the arts and served on the Board of Directors for the Rolling Hills Zoo in Salina, KS.
He is survived by his mother, Rozella, loving companion, Kathryn Hoffner, of the home; children, Aaron (Rebecca) Foist of Fort Leavenworth, KS, and Caleb Foist of West Valley, Utah; siblings, Sandra Foist (Gene Platus) and Tamara F. (Robert) Pringle; grandchildren Kayce, Henry, Ava, and Carter; and niece, Meredith Pringle. He is preceded in death by his father Russell; and daughter-in-law, Patricia Foist.
Funeral service will be 11:00 A.M. at University United Methodist Church on Monday, February 19, 2018. Visitation will be an hour prior to the service at the church. Memorials may be made to your favorite charity.
For online condolences and more information, please visit, www.ryanmortuary.com.
Information provided by survivors.