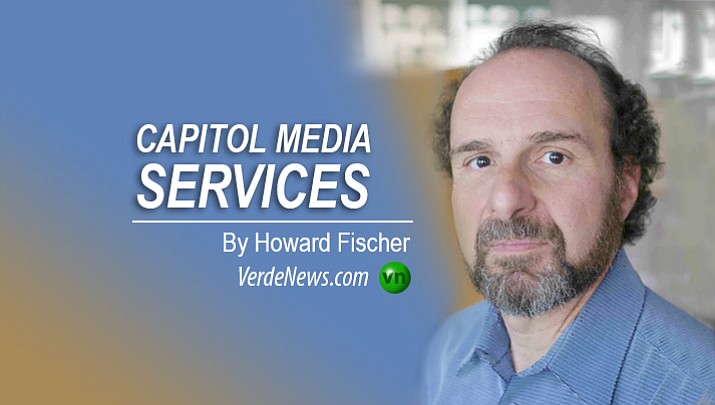 Originally Published: February 17, 2018 3:27 p.m.
PHOENIX -- Students, faculty, staff and visitors are a step closer to being able to carry some kinds of weapons on the campuses of public colleges and universities.
HB 2172, approved by the House Thursday on a 35-23 vote, is designed to provide new options for self-defense. It specifically would overrule existing policies at the state's three universities that now make over-the-counter pepper spray the only type of weapon permitted.
The legislation, which now goes to the Senate, also would trump no-weapons policies at community colleges.
What would now be allowed is not spelled out in HB 2172. Instead, the measure would permit "non-lethal weapons,'' defined as those "explicitly designed and developed to incapacitate or repel a person with a low probability of fatality or permanent injury.''
Rep. Ken Clark, D-Phoenix, said that lack of definition -- and of limits -- is dangerous. He told colleagues the Department of Defense defines "non-lethal weapons'' to include flash grenades "which you can buy online for about $50'' and 40 mm blunt force munitions, "all of which are designed to be used by trained personnel, and at a distance.''
Rep. Travis Grantham, R-Gilbert, said he deliberately kept it vague to allow for forms of self-defense that may not currently exist, like devices designed to incapacitate through light or sound.
What definitely would be allowed are electronic stun guns that can fire a dart into someone else and deliver a jolt of electricity. In fact, the lobbyist for Taser International testified in favor of the measure when it was approved last month by the House Education Committee.
Grantham also wants to allow people on campuses to carry more powerful defense sprays than university policies now permit. He said those policies specifically exclude devices that contain what he believes is a sufficient quantity of chili pepper oils to disable an attacker.
Clark also pointed out that final version of HB 2172 exempts "private postsecondary institution that receives any type of public monies for any purpose.'' Grantham that exemption.
"This isn't the kind of legislation that we call tell private property or landowners what they're going to do with their private institution,'' he said, any more than the state can tell owners of bars or restaurants that they have to permit patrons to have the same devices.