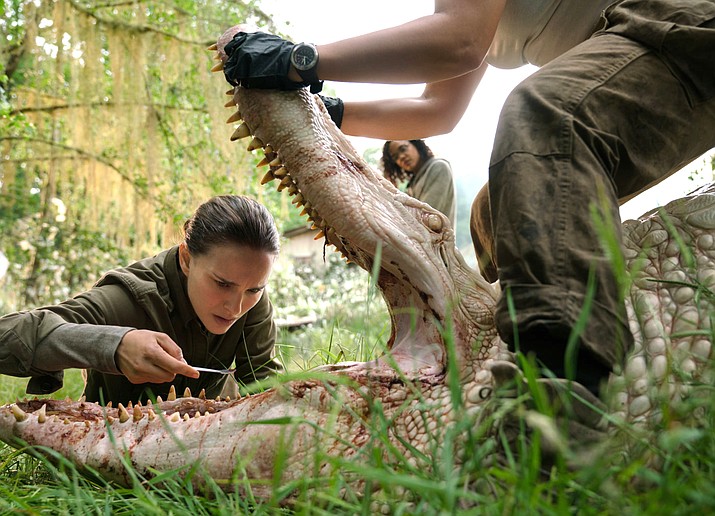 ---
---
Annihilation
Paramount Pictures
Director: Alex Garland
Writers: Alex Garland, Jeff VanderMeer
Producers: Allon Reich, Andrew Macdonald, et. al.
Cast: Natalie Portman, Tessa Thompson, Oscar Isaac, Jennifer Jason Leigh, et. al.
A biologist's husband disappears. She puts her name forward for an expedition into an environmental disaster zone, but does not find what she's expecting. The expedition team is made up of the biologist, an anthropologist, a psychologist, a surveyor, and a linguist.
Game Night
20th Century Fox
Directors: John Francis Daley, Jonathan Goldstein
Writer: Mark Perez
Producers: Jason Bateman, et al.
Cast: Rachel McAdams, Jesse Plemons, Jason Bateman, Kabby Borders, Persephonie Rose, Camille Chen, et. al.
A group of friends who meet regularly for game nights find themselves trying to solve a murder mystery.
Rated R for language, sexual references and some violence.