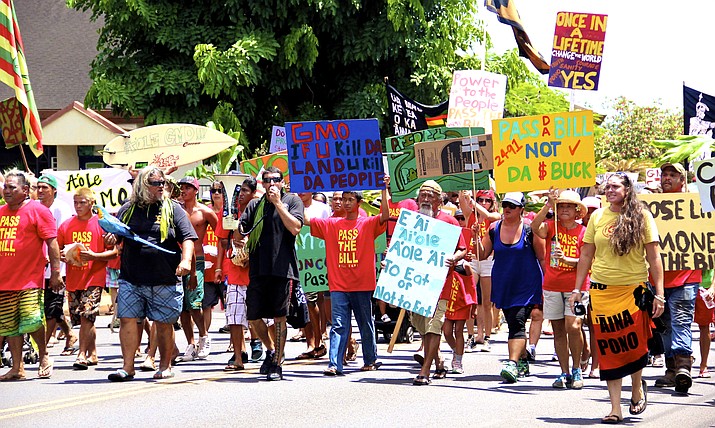 ---
---
What is it about independent film festivals that is fueling their explosive growth?
Salon Magazine reported that in the last 15 years, the U.S. alone has seen nearly 7,000 film festivals. And they're not always what you think they are.
The newspaper, citing festival insiders, attributed the expansion of independent filmmaking largely to "the digital technology that in turn has made it possible to produce and screen movies for a fraction of what it cost a generation ago."
That may be true, but just being able to get some films and put them on screens doesn't make a film festival a film festival.
For Sedona International Film Festival Executive Director Pat Schweiss, it comes down to the experience.
"Yes, technology today is remarkable, but for us, it's the experience of being surrounded by people who really appreciate and understand independent filmmaking, are interested in the topic, the film or the type of film and are only too willing to share that experience," he said. "Add to that how the Sedona community has completely embraced our festival to make sure that the experience for filmmakers is memorable and factor in our eye-popping surroundings and, well, you have all the pieces in place that have helped build our reputation in the industry."
Of course, without a diverse selection of films "that entertain at the same time they make you think or feel something – from joy to anger or even to take action for a cause – you won't attract the kind of audiences and the number of people we get each year," Schweiss said.
Last year, the Sedona International Film Festival distributed more than 10,000 tickets during the 10-day run.

"You simply don't get those numbers without the quality of films, the opportunity to mingle with and ask questions of filmmakers and the overall experience that we provide in Sedona," Schweiss said.
The 24th annual Sedona International Film Festival, Feb. 24-March 4, will be no different, although a new, enhanced ticketing system, a special pass for unlimited films at the Sedona Performing Arts Center (SPAC) and other new features will only make it better.
"Film festivals have come a long way from their origin back in the 1920s when film societies and cine-clubs started appearing in many countries," Schweiss said. "But even back then the magic of the movies lit a fire that still burns today."
This year in Sedona, four-time Academy Award nominee and multiple Emmy Award-winner Jane Alexander will receive the 2018 Lifetime Achievement Award. During her appearance in Sedona, the Festival will screen Testament, The Great White Hope and Kramer vs. Kramer.
She will be joined during the week by a lineup of celebrities that include Richard Dreyfuss, Ed Asner, Cybill Shepherd, James Brolin and Pierce Brosnan and his wife, Keely, whose powerful documentary, Poisoning Paradise, will be screened and recognized with the Festival's Global Initiative Humanitarian Award.
The nearly 160 films, from documentaries and shorts to foreign and animated films, at this year's Festival will run all day beginning Saturday, Feb. 24 at the Mary D. Fisher Theater, 2030 W. Highway 89A, the Sedona Performing Arts Center at Sedona Red Rock High School, 995 Upper Red Rock Loop Road and Sedona Harkins 6, 2081 W. Highway 89A.
Platinum All-Access ($1,150) and Gold Priority ($550) passes as well as 20-ticket ($255) and 10-ticket ($130) packages are now on sale. Full-time students can get the 10-ticket package for $100. A special SPAC ($300) Pass offers unlimited films and priority seating at the venue.
Sedona International Film Festival memberships also are available beginning at $75 for a basic membership. Family memberships for up to four family members living in the same household are $150. Additional membership packages include Cinematographer ($300), Screenwriter ($620), Producer ($1,400), Director ($2,500), Auteur ($5,000), Marquee ($10,000), Executive Producer ($15,000), Indie Angel ($25,000) and Film Star ($50,000). Benefits are commensurate with membership-fee levels. Full information is available on the website.
Packages, other than for full-time students, are available online at www.sedonafilmfestival.org or through the Festival Box office at (928) 282-1177. Student packages must be purchased through the Box Office and student ID's are required.
For more information, visit www.sedonafilmfestival.org.