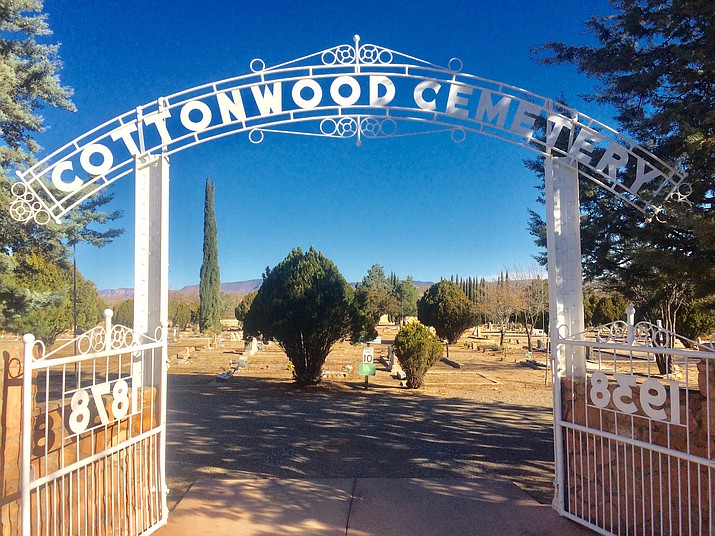 Originally Published: February 24, 2018 2:08 p.m.
COTTONWOOD - What happens when you discover that city land has been mistakenly fenced in with the property you purchased?
It happened to Susan Masters, who spoke before Cottonwood City Council Tuesday night.
She bought the property more than a year ago.
Masters said she wanted to install a fence so she didn't have to stare into the Cottonwood Cemetery, which she shares a border with and is partly owned by the city.
It then came to light that a small strip of land next to the cemetery was fenced in with her property located in the 900 block of North 14th Street.
"The cemetery chain link fence that appears to divide the properties has been in place I've been told for over 30 years and the prior owners of my property have used this land as their own," said Masters in a letter to the City of Cottonwood.
Masters asked the city if it would abandon the land and allow it to be transferred into her name.
Unfortunately, state law prohibits the city from giving or selling property directly to a party without a public bid process.
"Although the city would be required to invite bids for the property, it would not be required to sell the property to the highest bidder, or to any bidder," explained a Development Services staff report.
What happened
The city received Masters' letter on Dec. 26, 2017 regarding the property line issue along the north boundary of the cemetery.
"Ms. Masters had recently purchased an adjoining property and learned that the cemetery's north property line is approximately 28.5 feet north of the cemetery fence. The area of city property located outside the cemetery fence is approximately 28.5 feet by 160 feet. This area contains corrals and sheds that were constructed by a private party prior to Ms. Masters purchasing the property," stated the agenda.
Southwest Environmental Consultants completed a survey in September 2016 which detailed the location of the fence in relation to the property.
So how was this overlooked?
Morgan Scott, Development Services Manager said it was because an earlier survey was either not complete or inaccurate.
City Manager Doug Bartosh said these issues aren't uncommon for properties that were purchased decades ago.
Masters said she didn't think about having the property surveyed when she bought it.
"The property has not been used by the city for many years and structures have been built on it. Future use is unlikely and would create hardship to the current user of the property," said staff in the agenda.
Following protocol for such an issue, council discussed getting a professional appraisal, which would cost an estimated $1,000. It is possible that this costs more than the land itself.
It was suggested that staff appraise it themselves to get a value. To determine a number, staff will use recent property sales, the cost of nearby parcels, appraisals of vacant properties, and get help from Planning and Zoning.
Once a value is set, the property will go for sale in a public bid process.
The Council was sympathetic to the property owner.
"I think it's important for the property owner to know that [abandoning the property] is not an option available to us," said Vice Mayor Kyla Allen.
"Which is why we need to get the property appraised before we talk about what we can do after that. Legally, we just can't say 'it's been there for years and let's just abandon it and give it to you.' Our hands are tied. So we have to go through this other process," she explained.
Council directed staff to come up with an appraised value of the property and put out an invitation for bids.
More like this story