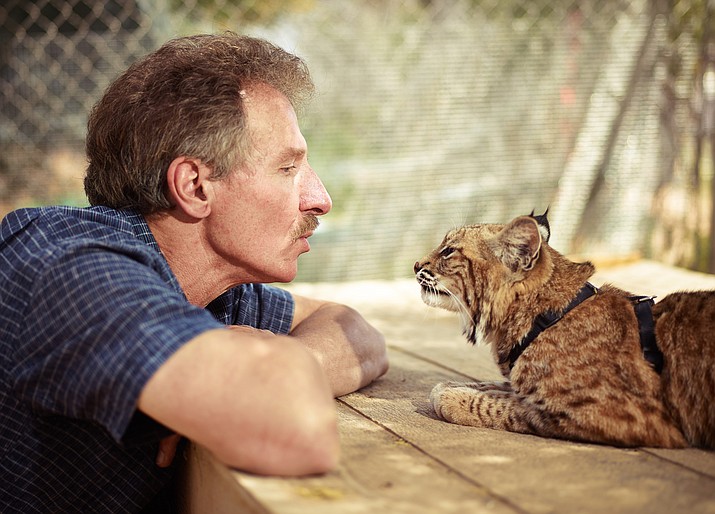 ---
---
Sedona's finest art galleries invite you to enjoy an evening of special guests, artist receptions and celebrations at their monthly 1st Friday in the Galleries Tour on Friday, March 2, from 5 – 8 p.m.

Special events include poetry, artist talks, food, drink and more, including the opportunity to get to know many of your favorite artists. All guests are welcome to attend free of charge and enjoy a visual feast as they move from gallery to gallery. Ample parking is available at all locations.
Highlights of this month's events include:
ALT Gallery invites you to visit the new arrivals among the curated library of vintage metaphysical, healing, esoteric, spiritual, art, history & architecture books. Also browse the nationally recognized secondary market art, and thousands of vinyl LP's. 
At Andrea Smith Gallery meet Sedona healing artist, Anah Laudenslager who designs simply elegant, gemstone bead jewelry to awaken women to their inner light essence; a radiant gem within. Each design is masterfully, hand-crafted and then bathed in sound to energetically clear and recharge gemstones to their pristine frequency. Anah is offering a sound healing with each Radiant Gem purchase at Andrea Smith Gallery March 2-3.
Time is as esoteric as it is implacable, and we cannot help but constantly feel its influence. For artists, this can mean themes of lineage, memory, or even looking to the future. Explore the strength and beauty of time in Creative Gateways' exhibit Traveling Through Time. Meet the artists, browse the gallery, and enjoy appetizers and beverages.
Gallery of Modern Masters features Tucson artist Cynthia Miller. Her unique vitreous enameled glass creations are kiln fused onto burnished copper and installations have been featured at SOFA and Palm Beach Fine Art Show.

Goldenstein Gallery celebrates their 1st Anniversary of their new location at the "y" with Decades in the Making. This exhibit features the extraordinary work of more than 30 artists who have literally been creating for decades. There will be a book signing of artist and poet Adele Seronde's new book War on Two Worlds; Peace on One. Meet local artists and enjoy special treats.
Honshin Fine Arts Gallery of the Ascending Spirit presents The Renewal of Spring a show that focuses in symbols and materials that celebrate renewal and rebirth. Enjoy new ceramic sculpture & jewelry created by five local artists. Gallery artist Lou Adams will demonstrate folding and unveil a new series of origami jewelry. Enjoy their acclaimed "Poetry on the Porch" series at 7:30 p.m.

Join Honshin Fine Art in celebration of the Language of The Flowers and the Renewal of Life. Enjoy paintings of the spring full moon, new ceramic sculpture and jewelry created by five local artists that symbolize renewal and rebirth. "Poetry on the Porch" is at 7:30 p.m.
Greg Lawson's Gallereum in West Sedona presents an international collection of black and white image productions created in modern media and historic silver gelatin stylizations.
Lanning, a Bryant Nagel Gallery, presents Howard Hitchcock: Out of a Fiery Furnace to celebrate the artist who passed away in 2016 and to unveil the last bronze sculptures from this thought-provoking artist. A master of the ceramic shell casting technique, Hitchcock embodies humor, satire and commentary using human figures, cars, wheels, and more to form contemporary structures whose titles tip us off as to their interpretations. Through March 11.
Mountain Trails Gallery in Tlaquepaque presents Characters from the American West featuring sculpture and paintings by award winning artists who are inspired by the history and legends of the American West and who capture notable traits such as a character's unique essence distinctive to an individual. Also honoring Cowgirl Up! artists Lisa Danielle, Susan Kliewer, Marcia Molnar, as well as Krystii Melaine.
Get a sneak peek of the creative process and become a part of the experience of art during Ken Rowe: Raw at Rowe Fine Art Gallery. Wildlife sculptor Ken Rowe will host a quick-sculpt demonstration featuring a surprise animal ambassador as his model. An artist's reception will follow.
Sedona Arts Center showcases the creative bronze sculptures and jewelry by Deanne McKeown along with the very fine knives designed by Byron McKeown. Photographer Elaine Belvin and Oil painters Sandra Meissner and Gary Jenkins are also featured. Their theatre gallery celebrates their 60th Anniversary and 38th Annual Juried Members Show featuring diverse artwork by member artists.
Turquoise Tortoise, a Bryant Nagel Gallery, presents SW Silhouette: Manny Valenzuela and welcomes the painter and sculptor who captures iconic western figures in strikingly stylized artworks. Valenzuela offers a 6pm Artist Talk. Through March 11th.
For more information on the Sedona Gallery Association please visit www.SedonaGalleryAssociation.com where you can find a complete listing of galleries, events and a printable map to all locations. You can also find them on Facebook.