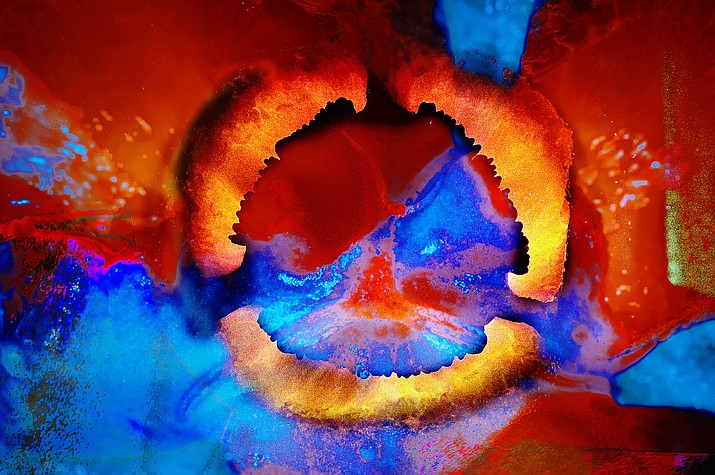 ---
---
If You Go ...
• What:: Art Exhibit – Jim Peterson Photography
• When: Feb. 20 through April 17. The artist's reception is at 4:30 p.m. on March 9.
The exhibit will be open on Mondays, Wednesdays, and Thursdays from noon to 2 p.m., and Fridays from 9 a.m. to 1 p.m.
• Where: The Sedona Hub, located 525B Posse Ground Rd. in Sedona
• More Info: visit www.sedonahub.org. To visit at other hours contact Jim Peterson at 928-554-4340 or jdp3az@yahoo.com.
Sedona photographer Jim Peterson is showing a broad selection of his most significant images in a major exhibit at the Sedona Posse Grounds Hub.

The show, which runs through April 17, is open to the public and includes fine art prints tracing the development of Peterson's photographic vision since he first began working in the digital medium 15 years ago.
An artist's reception is scheduled for the evening of Friday, March 9, from 4:30 to 7:30 p.m., and all are invited to attend. The reception will include readings from local poets of poems on subjects related to the images on display. In the spirit of bringing together all the art forms and sharing the creative energy of Sedona's arts community, all sales from the show will benefit the Hub, a community arts venue, and Red Earth Theatre, one of the region's leading nonprofit theater groups.
Peterson's artistic interests spring from his diverse background. He grew up in northwestern New Mexico and has lived on both coasts (in California and Delaware) as well as in Illinois, Texas, Missouri, and many places in the West. He attended the University of Chicago, receiving a B.A. in Music and a PhD in Biochemistry, and first took up photography while in graduate school. His interest in photography persisted while he worked as a research biochemist for five years and then moved on to a long career as an engineer, planner and manager in the Telecomm industry.
Upon retirement from that career, he redirected his energy to his lifelong artistic passion by starting a professional photography business. Over the years he has also given back to the community by serving as a board member for a total of nine different nonprofit organizations; he is now the President of the Sedona Culture Collaborative and Secretary of the Board for the Sedona Camera Club.
Peterson's primary inspiration is his lifelong love of the natural world, which in turn was a very predictable result of growing up in the Southwest.

His works have received honors or been nominated as finalists in numerous juried shows and international competitions, and his infrared image Half Moon over Cockscomb Ridge took the "First Place – Outstanding Achievement" award in one of those competitions.
Peterson was honored last year with a major show of his works at Sedona City Hall.

Peterson's fine art photography has been featured in numerous galleries and exhibits in Phoenix and Sedona, and has been acquired by collectors worldwide. His images have been featured by Arizona Highways, Shutterbug Magazine, the Arizona Republic, and other print and online publications. All of his recent works can be viewed in his online gallery at www.JamesPeterson.name .
Drop by the Hub during regular hours and at evening events through April 17 and meet the artist at the official opening on March 9. The images by Peterson will inspire your own creative spirit supported by the artistic energy field of the Sedona Hub.