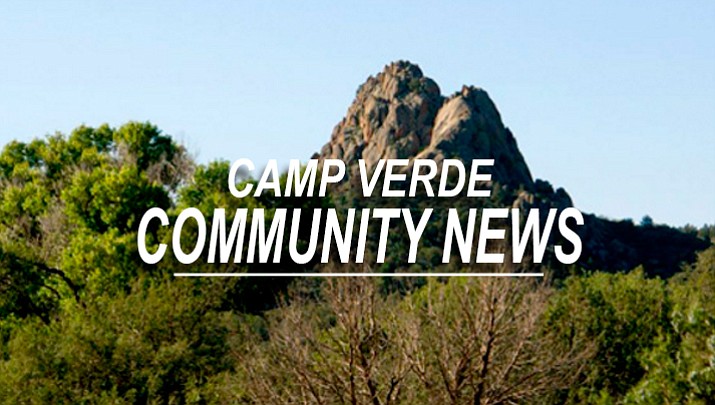 Originally Published: January 6, 2018 3:33 p.m.
The Television Spectrum Auction has ended and the resulting repack is in progress. Without being too technical, what this means is that many over the air TV stations throughout Arizona and the nation are being relocated to other channels.

Channels above 37 were auctioned to telecommunications companies for cell phones and similar uses.

Karl Voss, Arizona Frequency Coordinator and TV Station Engineers have worked together with a consultant to find new channels that stations can move to without interfering with TV input channels and on air channels in each area.

One of the first places stations are moving to new channels is our area on Mingus mountain. As a result, TV viewers will find some of their channels missing as they scroll through the channels. It's time to get out your TV owners manual and use your factory original remote to rescan for channels.

Most stations have relocated by now, but you may need to rescan if you do not receive all the channels.

Translator stations on Mingus Mountain serving the Verde Valley, Prescott Valley, and Northern Arizona were the first to be coordinated.

Followed by Mount Francis serving Prescott, Chino Valley and Pauldin areas and repeater stations above Flagstaff on Mt. Eldon Stations on Bill Williams mountain above Williams are moving as well.

The Camp Verde TV Club on Squaw Peak above Camp Verde is relocating several stations.

Verde Valley stations that will be moving on Mingus are KTVK TV 3, CBS KPHO 5, PBS KAET 8, ABC KNXV 15, Good News TV 31, and Azteca America KDFQ 30. Mingus stations that will NOT be moving are KPNX 2, AZTV 7, FOX KSAZ 10, TV-18, CW-61, and UPN 45.

The Camp Verde TV Club on Squaw Peak above Camp Verde has had several stations knocked out by lightning during the summer monsoon and is in the process of rebuilding equipment as well as relocating channels during the repack.

Unfortunately this has meant that some stations are temporarily off the air. They will be back. Stations affected by the repack are PBS KAET 8 and KTVK 3. KPNX 12 is on air in analog on channel 25.
The Camp Verde TV Club requests and appreciates your support helping us secure equipment to convert to digital. Contact us at The Camp Verde TV Club, inc. c/o 420 W Angus Drive, Camp Verde, Arizona 86322 928 399 9402.
Stations serving Payson, Phoenix, Yuma, and the rest of Arizona will be affected at a later date. As TV stations vacate these channels, telecommunications companies (mainly T-Mobile) will be building wireless cell phone facilities on the channels. Wireless microphones, intercoms, and other devices operating in the 614 – 698 Mhz band will need to retune to frequencies outside this range.


More like this story