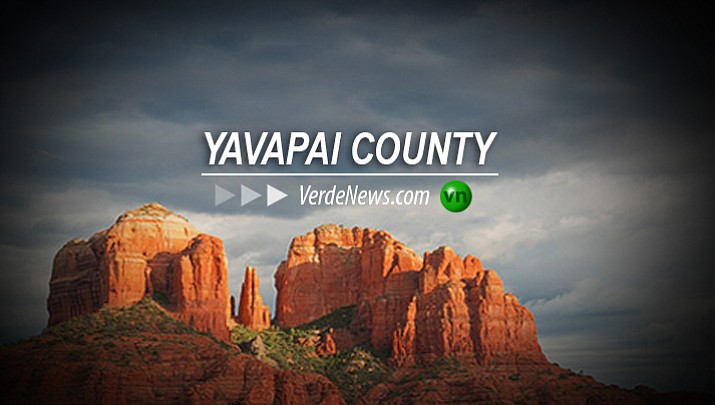 Originally Published: January 11, 2018 2:27 p.m.
During the months of January and February, Yavapai County Board of Supervisors will be holding meetings with organizations all across Yavapai County to discuss and answer questions about the ballot issue coming to a vote in March of this year.
The issue at hand is the extension of the ¼-cent sales tax that funds nearly 50 percent of the current Yavapai County Jail system. Yavapai County Board of Supervisors Chairman Rowle Simmons said, "This is not a new tax, this is simply the extension of the current sales tax that has been in place for nearly twenty years."
State House Representative Noel Campbell attended one of the meetings hosted by the League of Women Voters on Jan. 6 to show his support in favor of a "yes" vote on this issue and said, "This is not a partisan issue. The government has three essential things they have to do and they are Public Education, Transportation and Public Safety. The Jail system is part of Public Safety and that is why I am endorsing it. Please tell your friends that we need to have this jail tax pass."
State House Representative David Stringer was also on hand in support of this issue and said, "I am also here to endorse the extension of the quarter cent sales tax and I do so for three reasons. The first being that it is needed. This tax provides for a large percentage of the funding for operating our jail. The second is because it is a sales tax that supports a vital part of public safety that we all benefit from equally and it is only fair that we all contribute equally. The third is because it is an existing tax already in place. Yavapai County is not asking for anything new."
A little history: In the year 1999 the Yavapai County Jail District was established and in 2000, nearly 70 percent of those voting on this issue agreed that a sales tax to pay for the jail was the right way to fund the state mandated jail system. Now twenty years later, the Yavapai County Board of Supervisors are asking the residents of Yavapai County to renew this tax for an additional twenty years.
For more information on upcoming meetings, or to schedule one for your organization, please visit www.YavapaiJail.com or David McAtee at 928-442-5509.