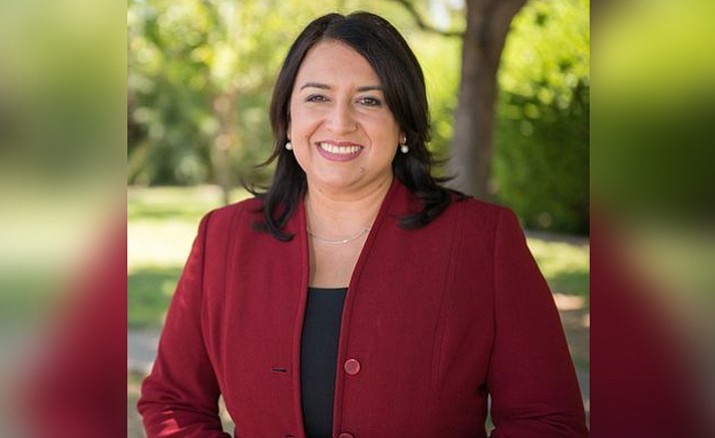 Originally Published: January 16, 2018 11:13 a.m.
January Contreras, Candidate for Arizona State Attorney General will be a featured speaker at the Democrats of the Red Rocks (DORR) breakfast meeting on Thursday, Jan. 18, at 8 a.m. at the Olde Sedona Family Restaurant.
Contreras was a county and state prosecutor before founding a legal aid organization serving Arizona women, children, and families. She was a Deputy County Attorney for the Maricopa County Attorney's Office, conducting criminal prosecution and was an Assistant State Attorney General, prosecuting fraud, waste and abuse cases in the health care system, and was the Assistant Director at the Arizona Health Care Cost Containment System (AHCCCS.) She has served as a policy advisor to former Governor Janet Napolitano, led efforts at the Dept. of Homeland Security to combat violence against women, and served on the White House Council on Women and Girls.

Also speaking will be Captain Jeff Newnum of the Yavapai County Sheriff's Dept., Detention Services Division. He will address the upcoming mail-only ballot question of the Yavapai County Jail bond. Bond issue provides an alternative to municipalities paying direct costs for using the jail. Capt. Newnum will also speak about recidivism reduction programs, mental health treatment in the jail, and jail after-care programs that link detainees with mental health services.
The speakers will appear as part of DORR's critical issues breakfast series held on the third Thursday of the month. The organization presents a different issue at each. All breakfasts are open to the public. There is a $12 fee to cover the cost of breakfast.
DORR recently opened its new office at 1385 Route 89A (next door to Olde Sedona.) The office is open weekdays from 10 a.m. to noon, and from 2-4 p.m. Information is available on how to register to vote and on the various candidates running for office in 2018. DORR is an all-volunteer democratic Club for Sedona, the Village of Oak Creek, the Verde Valley, and surrounding communities, that welcomes all independent-minded citizens. Walk-ins are welcome. For more information, please visit: www.sedonadorr.org.