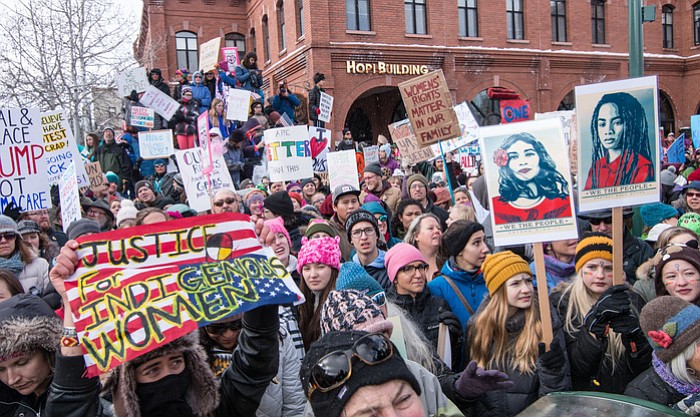 Originally Published: January 18, 2018 3:14 p.m.
January 20, 2017: More than 1,500 people marched in Sedona. Approximately 2,000 marched in Flagstaff and 1,200 in Prescott.
The Women's March, the day after President Donald J. Trump's inauguration, amassed crowds in hundreds of cities throughout both the country and the world.

One year later, women's marches are once again organized by local activist groups in Sedona, Prescott and Flagstaff. The Phoenix march is on Sunday, the same day as 'Women's March: Power to the Polls' in Las Vegas – the hub of the country-wide event.
Kathy Kinsella, one of the organizers of the Sedona march, says the movement is way of recognizing women's power nationwide.
"We've seen what happened in Virginia and Alabama; we've seen the evolution of the #MeToo movement. We have electoral power and we need to use it here in Arizona. It's time to march that power to the polls," Kinsella said.
This year many of the marches are directed at motivating voters.
"Women's March Sedona's goal is to have an event that promotes a unified message from our community that hate, misogyny, racism, homophobia, and intolerance are unacceptable and will be met with messages of love, equality, inclusion and acceptance," a post by Kinsella on the Women's March Sedona Facebook page reads.
All who wish to march are welcomed to attend (including men.)
The Sedona march meets at 10 a.m. at Creative Gateways, 45 Birch Boulevard in west Sedona, and will march to Vino de Sedona at 2575 State Route 89A.
The march is just over a mile.
"As women increasingly recognize the power of their vote, attention is turning to the 2018 congressional mid-term elections, as well as to local and state elections," the event's profile states.
The Sedona, Prescott and Flagstaff marches are free and open to the public.