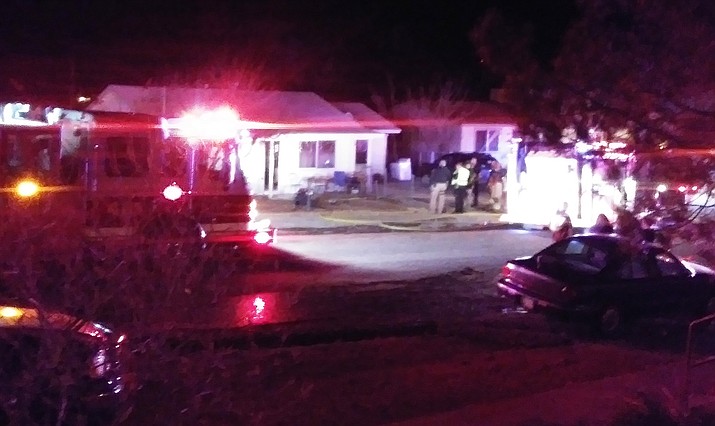 Originally Published: January 19, 2018 10:49 a.m.
CLARKDALE – Two family pets died during a residential house fire in Clarkdale Thursday night. The resident, who wasn't home during the incident, was required to be relocated.
At approximately 10:14 p.m., the Verde Valley Fire District responded to the fire at the 500 block of First North Street after a report of a burning plastic smell in the area.
On arrival, they found Clarkdale police on scene and smoke billowing out of the attic and roof vents from the home, according to a news release from VVFD.
"They upgraded to a working fire and made entry where they found smoke filling the structure from floor to ceiling. The first in crew found the fire located in the kitchen and extinguished the flames," stated the release.
VVFD then began to vent the structure and started a rapid search to see if anyone was in the residence. Cottonwood Fire and Medical Department arrived and assisted with the primary search as well as checking for extension of fire into the attic. The fire was confined to the area of origin with no further extension.
"No one was in the home at the time of the incident but unfortunately two family pets expired due to smoke inhalation. The resident was required to be relocated," said VVFD.
Verde Valley Ambulance Company, the Arizona Crisis Team, APS, and Unisource also assisted.