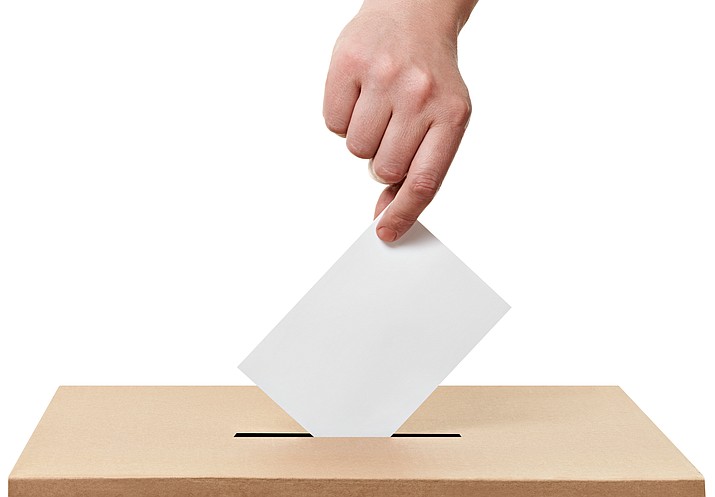 Originally Published: January 20, 2018 5:26 p.m.
The following information about municipal elections was provided by Camp Verde Town Clerk Judy Morgan:
As election laws are always evolving, at this time municipal elections are non-partisan and elected at large.
Candidate/Nomination packets are available no later than April 30 [120 days prior to election].
At 5:30 p.m. May 8, the Town of Camp Verde will hold a candidate orientation to review the process and timelines. Open to the public, the meeting will be held at Camp Verde Town Council chambers, located at 473 S. Main St., suite 106.
Nomination Papers must be filed between 120-90 days before election: Between April 30 and May 30.
Candidate signs can be posted no earlier than June 29.
Write-in candidates must file nomination papers 40 days before election: July 19.
Early ballots are available 33 days before election: July 26.
Primary Election is Aug. 28. The last day to register to vote in this election is 29 days before election: July 30.
General Election is Nov. 6. The last day to register to vote in this election is 29 days before election: Oct. 8.
Early ballots go out through the Yavapai County Elections office (by mail) to those who have signed up for early voting. This can be requested for one or multiple election(s) or voters can (by written request to YC Elections) be put on the permanent early voting list. Those ballots do not go out through the Town Clerk's office, but a sample ballot is posted for the public on July 26 at Town Hall.
Qualified Signer (electors): A nomination petition is signed by qualified electors and supports the candidacy for nomination of the individual whose name appears at the top of the nomination petition in the certificate portion. Qualified electors entitled to sign nomination petitions are those who are qualified to vote for the candidate whose nomination petition they are signing and must reside in the electoral district in which the candidate is running.
16-321. Signing and certification of nomination petition; definition:
B. For the purposes of petitions filed pursuant to sections 16-312, 16-313, 16-314 and 16-341, each signer of a nomination petition shall be a voter who at the time of signing is a registered voter in the electoral district of the office the candidate is seeking.
For more information, check with your municipal government.