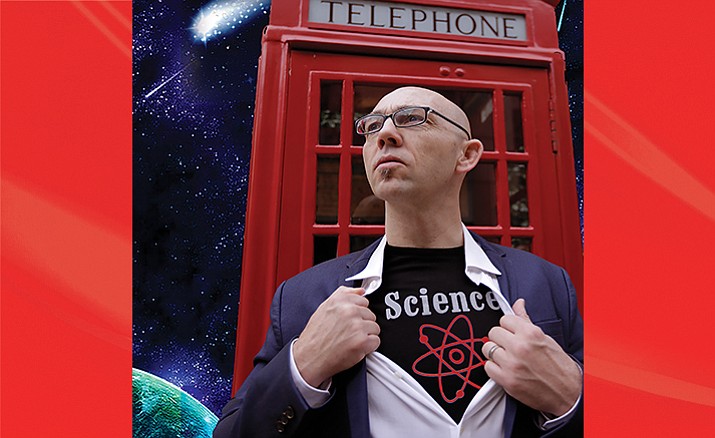 Originally Published: January 22, 2018 10:32 a.m.
The hilarious and irreverent comedian and impressionist Ian Harris is back on tour promoting his second hour TV special ExtraOrdinary!
A fascinating and funny mix of spot-on impressions and clever, cutting-edge comedy, Ian Harris' act has landed him coveted appearances on Jimmy Kimmel Live, Comedy Central, as well as his first hour TV special Critical & Thinking. His keen grasp of science, evidenced by his satirical, skeptical take on everything from religion to global warming-deniers and beyond. Though his cerebral and often risky style of comedy has earned him comparisons to favorite thinking-man's comics like Lenny Bruce, Bill Maher and George Carlin, Ian uses his unique point of view and an impressive array of comedic talents to deliver a thought provoking style of stand-up all his own.
Ian will be bringing his thought-provoking comedy to Main Stage in Cottonwood Friday, Jan. 26 at 7:30 p.m. Doors open at 7 a.m. Main Stage is located 1 S. Main St. in Cottonwood. For more information, call 928- 202-3460 or visit www.ianharriscomedian.com. Tickets are $10 in advance and $12 at door.
More like this story