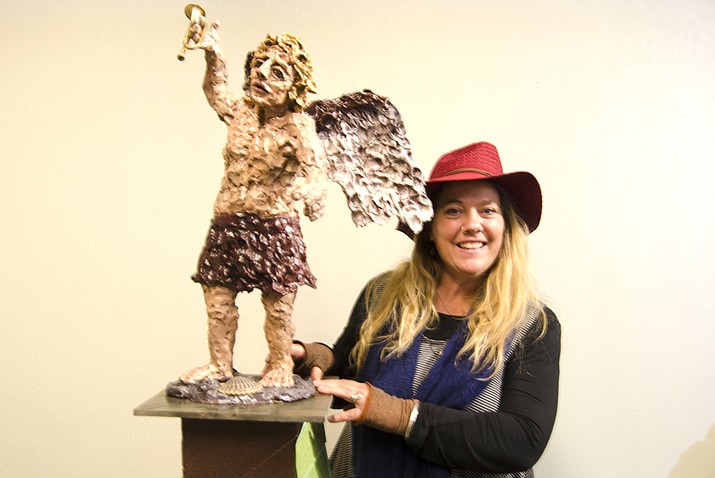 Originally Published: January 23, 2018 1:59 p.m.
JEROME – When you first walk downstairs into the Newstate Shops on Main Street, Janie Layers' animal sculptures are readily seen. There's a cat sculpture outside the entrance and once inside, there are a rainbow of animals, all handmade by Layers.
At the back of the space is where you'll find Layers' shop and new biblical museum.
Twenty-two years ago, Layers began sculpting people, then animals, and has returned to sculpting people. She works at galleries during the day and creates her pieces at night, while at the same time raising two kids.
"The inspiration was: more and more my faith in God and Jesus just started becoming stronger as did the need to be able to express it. I couldn't do that with my animals per say – it didn't seem right. So I went back to people," Layers said.
Inside the biblical museum stand Layers' creations. The sculptures depict gospel stories – Layers says making the pieces factual is important to her.
"For me, I have a relationship with Jesus Christ. That's it. I want people to come into my space and it be an experience – like you're walking into the first century and experiencing the history of it visually and its spiritual significance," Layers said.
Layers makes her sculptures out of clay one would use for mugs or bowls. Then they're fired and details are painted by hand.
None of the pieces in the museum are for sale, instead it operates under a donation system.
Right now, the sculptures stand in a room with bare white walls. Layers plans on painting murals on the walls within the next year.
More like this story