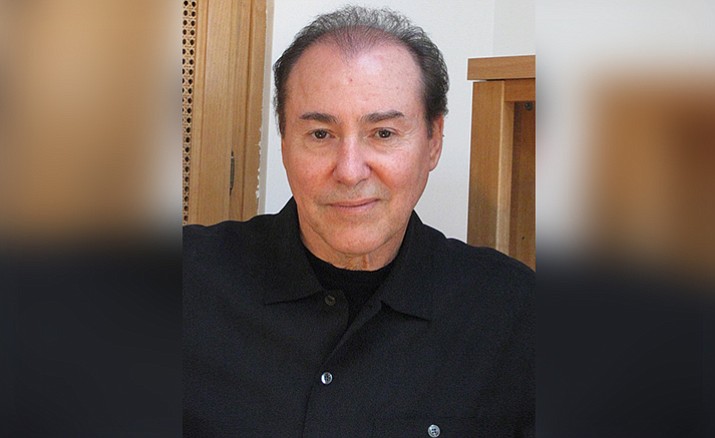 Originally Published: January 23, 2018 12:46 p.m.
Dogs are amazing creatures. My niece, who has cerebral palsy, has used a guide dog for most of her life. Over the years, she has had two professionally trained dogs, both yellow labs, to help her walk and to help her get up when she falls. When she goes to the mall, her dog remains at her side as she shops, and when she stops to eat, her dog rests under the table. When she is dressing herself in the morning, her guide dog opens the dresser drawers so she can easily reach her clothing.
How amazing can a guide dog be?

Website Mental Floss showcased a story titled, 8 Wonderful Dog Stories. This one really caught my attention.
"Kevin Weaver has diabetes. He also has a specially-trained beagle named Belle who can sense when his blood sugar levels are off. She licks his nose, and then paws at him to signal that he should take a reading. In the summer of 2006, Belle put another skill to work. Weaver suffered a seizure and collapsed. Belle grabbed the man's cell phone and bit down on the number 9, just like she had been trained. The number was programmed to dial 911, and emergency workers soon arrived. Belle was later given the VITA Wireless Samaritan Award for those who use cell phones to save lives. Belle was the first dog to ever win the award."
When you adopt a dog, you never know what skills or abilities your new pal might possess. Your dog might be a fun-loving buddy and/or your dog might have special skills, and an aptitude for learning that you never dreamed possible. Dogs can be highly intelligent, vigilantly aware, and extremely intuitive. They are naturally protective of their owner and they will go out of their way to make sure you are safe and secure. Stories abound about the extraordinary things dogs have done to save the life of their owner and the entire family they are living with.
A Mental Floss internet article tells a story about a blind computer technician working on the 71st floor of the New York World Trade Center during the September 11th attacks who heard the plane crash above him and smelled the smoke. In the midst of hundreds of people trying to escape the chaos, the technician's guide dog carefully and successfully led him down 70 flights of stairs to safety.
Cats are also amazing creatures, but cats do not typically participate in the dramatic antics that dogs do. Cats can be of tremendous assistance to their owners, mostly because of their ability to deeply relax. Simply sitting with a cat on your lap while it purrs can be enormously calming and healing. Cats provide affection, comfort, pleasure, laughter, and deep relaxation to people in nursing homes, retirement homes, hospices, and in other care facilities. They do the same for cat lovers living in the convenience of their home, who simply enjoy the simple pleasures that only a cat can provide.

John Tamiazzo, PhD, is the Executive Director of the Verde Valley Humane Society.