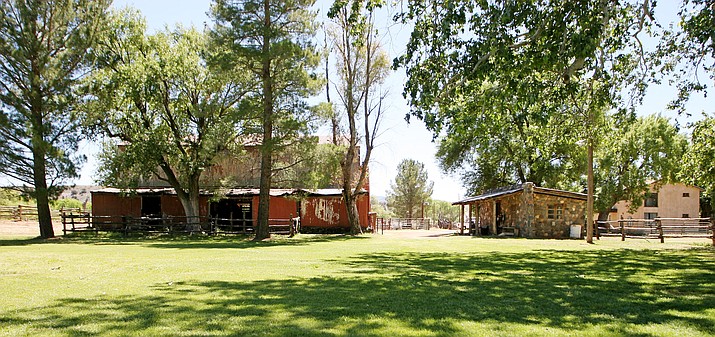 Originally Published: January 25, 2018 1:55 p.m.
CAMP VERDE – After five meetings of the Technical Advisory Committee for Rockin' River Ranch State Park development, the folks at Arizona's State Parks and Trails area eager to open the Verde Valley's newest state park.
But that zeal has not replaced Sue Black's desire to create something to be proud of.
"It's not about getting it done," says Black, executive director for Arizona State Parks and Trails. "We're more focused on getting it done right."
For Black, getting it done right meant holding those five committee meetings, as well as the public forums before the committee was formed. She says Arizona State Parks and Trails can't know the best way to construct the new state park until it hears from its stakeholders: the neighbors and the Camp Verde community.
And Rockin' River Ranch's new park manager agrees.
"The public meetings were very helpful in [finding out] what the public wants to see here," says Courtney Bartlett, who took over as park manager at Rockin' River Ranch on Jan. 2 after 11 months at park ranger at Jerome State Historic Park.
"We've made sure to listen to people and take their thoughts into account," Bartlett says. "Initially we had plans for recreational vehicle sights. But there was a lot of concern. And we've minimized to 45 tent sites, all away from the property lines. We also centralized the cabins."
Before the meetings, Arizona State Parks and Trails presented a few concepts for building the 209-acre park. Those options included anywhere from 20-50 cabins, 20-50 recreational vehicle parking spaces and as many as 95 group camping and tent sites.
Besides the tent sites, the site plan that Arizona State Parks and Trails approved in November now includes seven cabins – and no recreational vehicle parking. Says Black, Arizona State Parks and Trails treated the public meetings "very seriously."
"While Salt Mine Road isn't under our jurisdiction, it's a partnership with the stakeholders," Black says.
Black says that the two people most connected with the park's construction are Bartlett and Skip Varney, chief of development for Arizona State Parks and Trails. Black says that Varney is the "perfect person" to lead the project.
Varney, project lead on the Granite Mountain Hotshots Memorial State Park, is "a very talented individual," Black says.
"At the end of the day, it was a complicated project," Black says. "He did so much up there."
For Varney, resource protection is "very high" on his radar.
"That's why people are going to visit," Black says.
Besides cabins and camping, amenities and activities that Arizona State Parks and Trails expects to be a part of its new park include birding, trails, Verde River access, equestrian, as well as access to forest service property.
"Water, mountains, the ranching. What more do you want?" Black asks.
"The point of being a ranch," according to Bartlett, "is the ranch part."
"We're going to make sure that the neighborhood and the community are comfortable with what we're putting in here, Bartlett says.
-- Follow Bill Helm on Twitter @BillHelm42