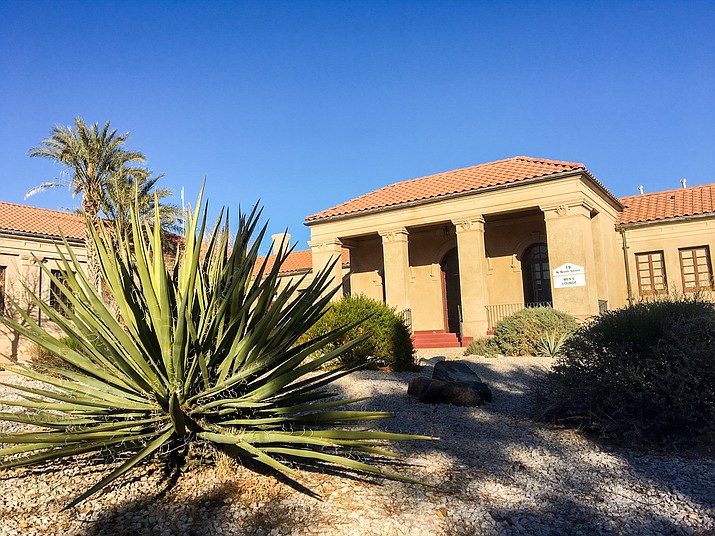 Originally Published: January 27, 2018 2:48 p.m.
CLARKDALE – The Town of Clarkdale has a certified silver rating, according to the Verde Valley Sustainability Alliance.
The online survey process to get certified is based on four topics: non-renewable energy and resources; toxics; ecosystems; and human needs. The survey inquires, through three "levels," the sustainability of a business or organization. Applicants can also include other practices that may not be on the certification website's survey.
Businesses check off their sustainable practices, from using green cleaning products to producing zero waste.
The answers are then evaluated under a point-based system and a bronze, silver or gold certification may be awarded. The applications are evaluated by someone from the Sustainability Alliance, such as co-founder Darcy Hitchcock.
"There's a framework called The Natural Step. It has four principles based on hard science about what a sustainable society has to be, and so we use that to construct [the survey,]" Hitchcock said.
The goal of the alliance is to encourage sustainable practices through the certifications. Residents and tourists can utilize their purchasing power toward sustainable businesses, if they so choose.
The Town of Clarkdale was awarded its silver rating in August. Jodie Filardo, the community and economic development director in Clarkdale, decided to pursue the certification after seeing a presentation put on by the Sustainability Alliance.
"I thought 'y'know, we have a lot of great sustainability oriented projects in Clarkdale,'" Filardo said.
Filardo says the certification did not require much extra legwork.
"These were projects we had already been undertaking in town or had completed," Filardo said.
The sustainable projects include the Clarkdale Centennial Project, which put a permaculture garden at the Clark Memorial Clubhouse, and a 1500 gallon underground water system to capture rainwater. Both projects conserve water.
The Town of Clarkdale features their silver award on their website. As for going for the gold, Filardo says the town is not focusing on it right now, but may revisit the certification process in keeping with the sustainable Clarkdale initiative.