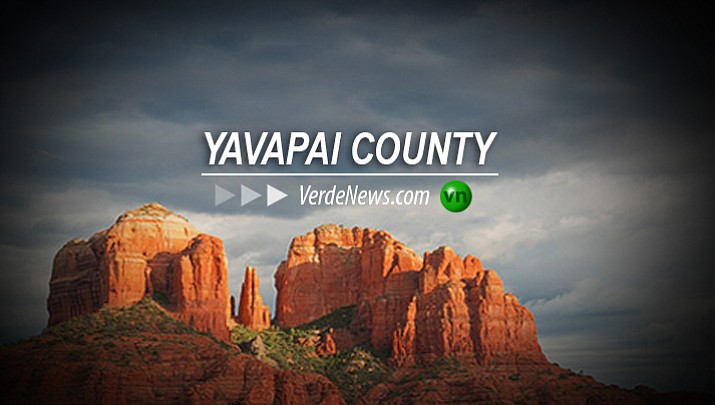 Originally Published: January 27, 2018 12:19 p.m.
The loss of two federal program revenues comes as no surprise to Yavapai County Board of Supervisors, but a combined $5.3 million is a hit to the $227.9 county million budget. Supervisors met Wednesday, Jan. 24, in a study session at Embry Riddle Aeronautical University to start budget talks for Fiscal Year 2018-2019.
Congress has not reauthorized the two programs, Payments in Lieu of Taxes (PILT) and Secure Rural Schools (SRS), the latter, $2.2 million, having not been funded for the past two fiscal years. The final payment from PILT, $3.1 million, took place in June 2017.
"We don't think it (SRS) is coming back," said County Administrator Phil Bourdon, adding that if the funds from the programs are not available, he simply won't build it into the budget.
PILT, however, could return, depending on the federal budget and if Congress decides to continue the program. Bourdon said he is hopeful.
The year-to-date numbers he presented are a snapshot taken in November and December and then compared to the FY2018 budget. The numbers look good for now with state shared sales tax up $491,000 from the budget estimates; county sales tax up $270,000; and general fund vehicle license tax up $276,000.
The gas tax (Highway User Revenue Fund) is slightly down by $55,000.
Since late 2014, development services permits have been inching upward, but still are nowhere near the permit applications in 2006 and 2007.
The County Supervisors Association selected its state budget priorities to bring to legislators. These are of concern for Yavapai County supervisors as well, and include their desire to eliminate the Arizona Department of Juvenile Corrections fees counties must pay, eliminate counties' payment to Arizona State Hospital for Sexually Violent Predator program, and reinstating rural counties' full share of lottery revenues.
Also on the priority list is for the state to fix the Elected Officials Retirement Plan and hold counties harmless. Supervisor Jack Smith said he is afraid legislators will rush through this without doing their due diligence, which would impact counties by millions of dollars.
Through the half-cent county sales tax, projected revenue will bring about $8.4 million into the general fund, $7.5 million for regional roads, and 2.8 million for capital fund.
The big unknown in creating the next fiscal year budget is whether voters will approve extending the quarter-cent jail sales tax. Supervisors and county personnel are making every effort to explain the May 15 ballot issue to community groups, town and city councils, and associations.
County department heads will submit their budgets by March 12, and supervisors will meet again April 23 through 26 to go over the individual departments' budget requests.
More study session will take place in May and June with a tentative budget approval in early July.